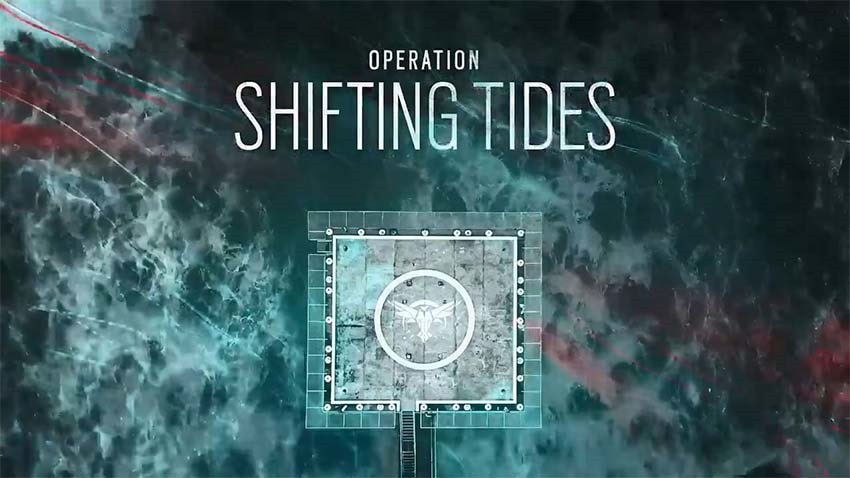 As the Rainbow Six Siege Pro League Finals wrap up in Tokoname, Japan, Ubisoft's ready to take the wraps off its new operators, and the updates coming to the game as part of the fourth and final season of Rainbow Six Siege's Year 4 plans.
It's called Operation Shifting Tides, and while Ubisoft teased it yesterday, they've lifted the lid on details about its Year 4 finale. Shifting Tides adds two new operators, fleshing out the game's already diverse cast of characters. The first is the game's first African operator, in Wamai. He's a Kenyan defender, whose Mag-NET System can attract and detonate enemy explosives and projective gadgets, rendering them useless – or tactically using them against his opponents.
The second operator is Kali, a private military contractor who has a mean sniper rifle that's able to breach barricades and bore through hatches with a single shot. He's also got an under-barrel gadget that destroys gadgets on both sides of breakable surfaces. In addition to the new operators, Shifting Tides also includes a newly reworked version of the Theme Park map, which changes a few details of the area. For starters, the arcade entrance is barricaded, the bomb sites have moved and the east and west section have been completely reworked.
There are also changes to the core of the game, with a newly implement limb penetration system, a new prompt for rappelling and a decrease in the price of older operators. The most exciting bit of the new update is that it heralds the start of implementation of those long-anticipated South African servers. While that's something to get excited about, it's also worth tempering expectations a bit.
The servers are in testing from today, but there's emphasis on the word "testing." They're only available in the PTR client on PC for now, with Ubisoft using those as a gauge on long-term implementation. To that end, Ubisoft needs your help testing the servers by using the PTR client on PC, which you'll be able to find for download on uPlay if you own Rainbow Six Siege on PC. You can then submit your feedback on the Rainbow Six Siege feedback platform, which you can find here.
As a reminder the Test client operates in a different environment, so won't have your unlocks or gear. You won't be able to buy operators or new equipment, but you should be able to give the South African servers a go, using the new operators. And honestly, if you're not playing as Wamai on the south African testing servers, are you even doing it right?
Last Updated: November 10, 2019