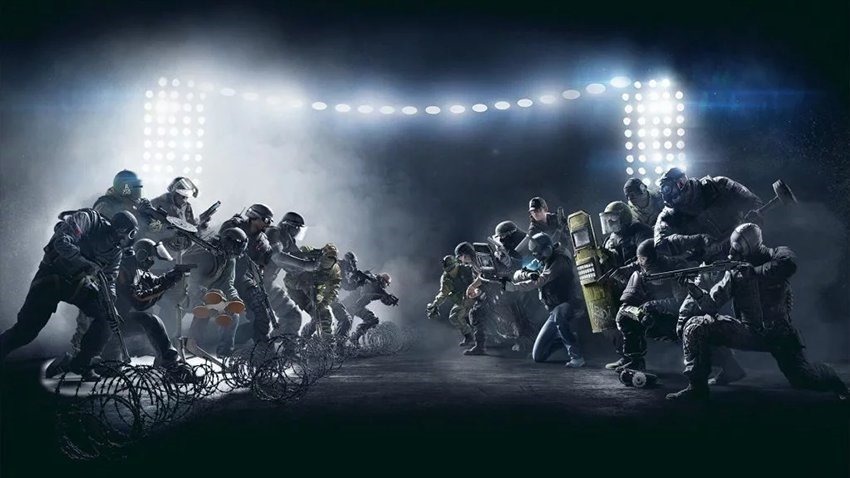 Rainbow Six Siege is a fantastic game, that has provided one of the most exhilarating, tense multiplayer experiences I've had this generation. Here's what I said when I reviewed it.
"Because of the heavy focus on teamwork and communication, playing with a team of chatty friends is recommended, and sometimes, crucial. With teamwork being critical to success, sometimes playing with randoms on the internet can be a frustrating experience; some don't seem to want to talk at all, others seem to think they're playing Call of Duty and run off trying to shoot at everything that moves.

… When it all comes together, Rainbow Six Siege offers some of the best multiplayer action you'll experience this generation, but the anaemic content and lack of a cohesive single-player campaign mar what should be one of this year's best shooters."
The game that I reviewed then, has become a different beast in the years since its release. Its received multiple content updates both free and paid, and has continued to grow as a premier shooter. It has, for many locals though, had its enjoyment hampered by the lack of servers. Its taut second-to-second gameplay is often marred by the same problem many multiplayer games are faced with in South Africa: poor latency, because of proximity to servers.
That's changing for Rainbow six siege.
In a livestream during the Rainbow Six Siege Invitational 2018, Ubisoft confirmed that two new servers were going up – and one of them is in South Africa. It seems to all be piggybacking off of the local implementation of Microsoft's Azure, which will have data-centres in Johannesburg and Cape Town going live later this year. This is not just good news for Rainbow six siege players, but also answers a question we've had for a while, in whether or not the local Azure will be used for games.
This suggests it will be – and it means that the multiplayer landscape in South Africa is set to change (for better or worse). Azure is coming, and it won't just affect Xbox One games, as the servers will be available for all platforms.
Thanks to Nelis Rossouw for the tip.
Last Updated: February 19, 2018