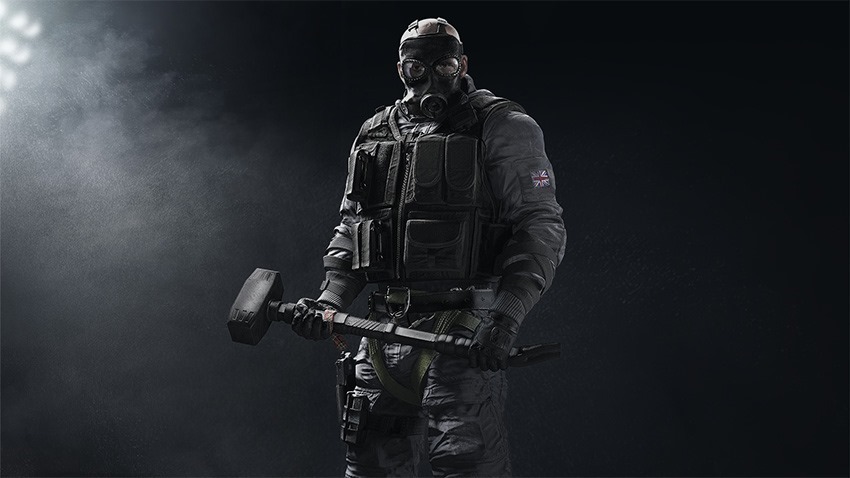 Rainbow Six Siege is a fantastic competitive multiplayer game, that's only become better with time. I haven't played it in ages, but when I was playing it, it delivered some of the most exhilarating and tense multiplayer matches I've had. Like other competitive multiplayer games, some of its most vociferous players can make it horrible to play, spurting out racist and sexist vitriol.
In April this year, Ubisoft detailed how it would start filtering out the most toxic of Rainbow Six Siege's players.
"We are currently tracking the frequency at which racial or homophobic slurs are used by individual players, and will be applying bans with increasing severity on a case-by-case basis. "
It seems that their approach in implementation is on the money. Players have reported being instantly banned for using racial slurs in the game's text-based chat system. There's apparently a 30 minute ban for the first instance, with the bans becoming increasingly longer for repeated violations. After a second, 2 hour-long ban, some players could find themselves permanently locked out of the game. . While the words aren't muted, players who use offensive slurs are instantaneously removed from matches and handed bans. The text filtering is coming though, as Ubisoft said in April.
"Our team is working on the creation of an automated system that will censor text chat in game based on a chat filter list. This will replace words that have been identified as offensive and provide players with a notification that their language was found to be unacceptable. We will also be tracking the number of times players trigger this filter and will take action as necessary for players that are intentionally having a negative impact on other player's gaming experience," Ubi wrote in the April post.
One player complained of being banned for using the term "Nibba," (via PC Gamer) which while not a slur itself, is an obvious stand in for a pretty damned offensive one.
Good.

— Rainbow Six Siege (@Rainbow6Game) July 13, 2018
Fighting against toxicity and cleaning up the Siege environment is a very real and important issue.

— Rainbow Six Siege (@Rainbow6Game) July 13, 2018
Perhaps they should go the Overwatch route, of forcing people to be nice. I'd still take faux pleasantries over real toxicity any day. Of course, there are people saying that Ubisoft should rather focus on bugs than cleaning up toxicity – but it's not like there's only one person working on the game…so why not both?
Last Updated: July 16, 2018