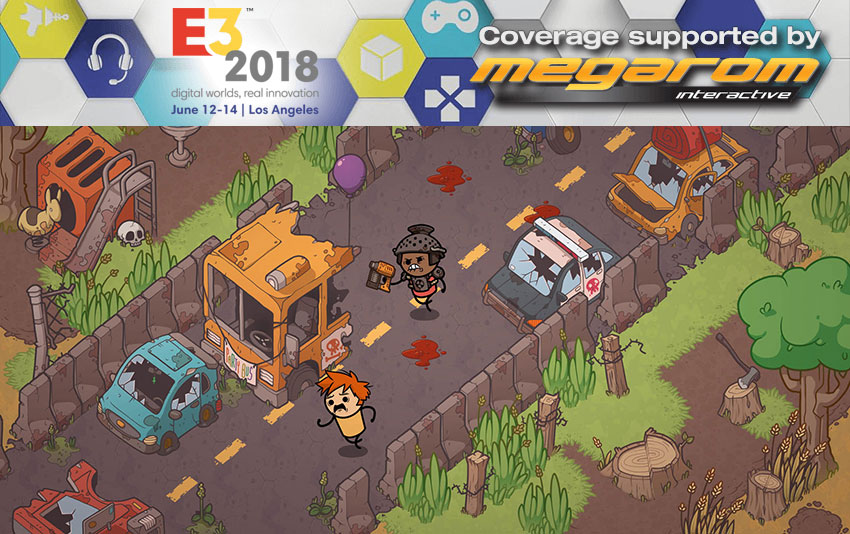 Just when I thought the title for "Kervyn's Biggest Surprise of E3 2018" was all wrapped up by anime crossover fighting game Jump Force, along comes Rapture Rejects! Revealed during the PC Gaming Show at E3, the upcoming game from developer TinyBuild is a "top down isometric last man standing game set in the apocalyptic Cyanide & Happiness universe". Yes, we're getting a C&H battle royale game!
For the uninformed, C&H is a hilarious long-running webcomic known for its sometimes edgy humour. That edge definitely appears to be present in Rapture Rejects which is set in a world in which the Biblical rapture has happened and all good Christians have ascended to Heaven. And so "when God leaves the worst of us to fight for ourselves, all that's left to do is to kill each other." So now it's up to the player to scavenge for weapons and tools and get kills in the post-apocalyptic wasteland to be the last man standing on Earth and hopefully impress God enough that he lets you into heaven. I did mention the "edge", right?
There's no release date shown for Rapture Rejects but you can sign up for the game's alpha over HERE.
Last Updated: June 12, 2018