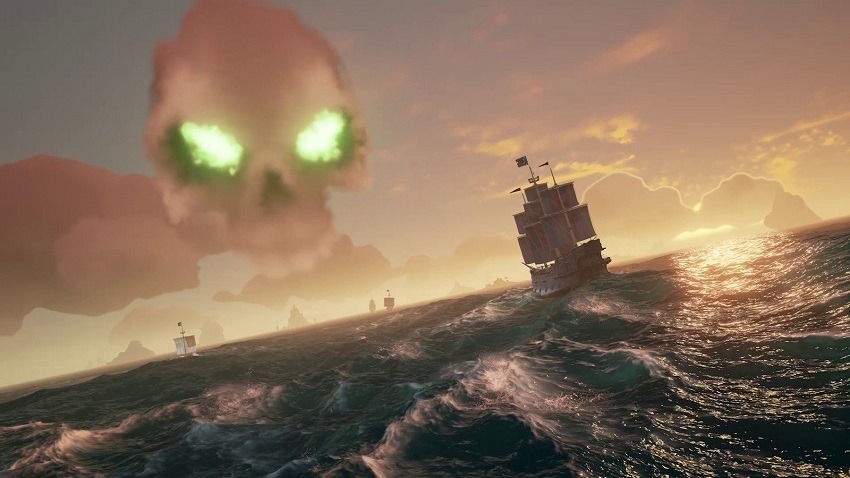 Sea of Thieves is a game about risk and reward. Do you load your ship up with an assortment of chests, cursed skulls and livestock to make one big drop at the next outpost, or do you take the safe route and sail mundanely between quest and merchant after each voyage? The more you hoard, the more chance of you losing it all if another player decides to try to take you one. Or if the Kraken decides to stir from its slumber beneath your ship. This is the real punishment for death in Seal of Thieves, but Rare had plans to make it worse.
As part of its post-launch support, Rare has a bunch of plans for updates that will hit the live game in the weeks to come. Before the game went out to the masses though, the studio penned ideas for more punishing death scenarios. When you bite the bullet and find yourself on the ghostly ship of the afterlife, Rare wanted players to feel the sting in their pockets. Gold was going to be subtracted from you depending on how you died, with clumsier, more accidental deaths costing you the most.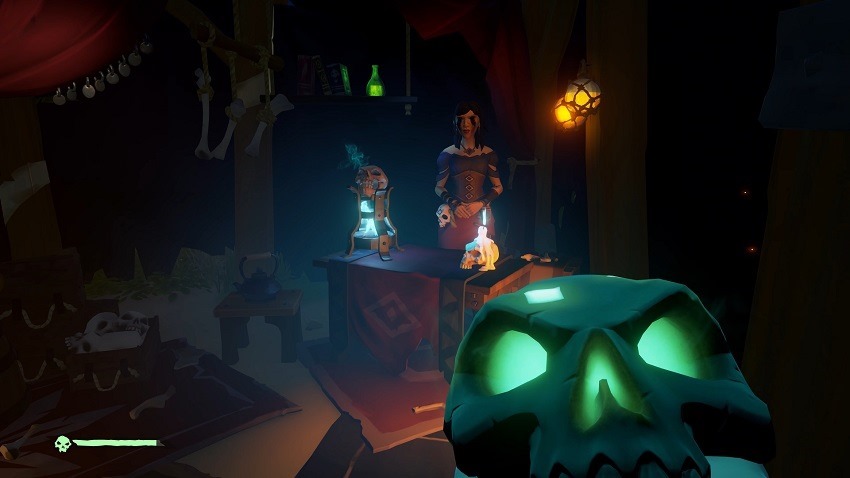 But after just a week in the wild, Rare is shelving the plans. The community has made it clear that the real risk of dying is losing loot, and that an extra punishment a death fee would just make it feel unfair. That's probably also due to the fact that massive stashes of loot hardly make a dent in the prices Rare is charging for the in-game cosmetic items you're able to purchase with gold – the game's only true sense of meaningful progression. Those factors alone forced Rare to take a harder look at the system, and decide to side with the players.
Letting everyone know we've heard the feedback and the proposed 'Death Cost' in #SeaOfThieves is, well, dead. We messed up with the messaging around this, and it's now gone. Thanks for the honest feedback & discussion on this. https://t.co/83pYg5HPbq

— Three Sheets Neate (@JoeNeate1) March 26, 2018
Being persistently online, Sea of Thieves allows Rare to make changes like this at the last minute if need be. It also allows them to bolster the game with more content down the line, something which I feel it's in dire need of. Sea of Thieves is a fun game in sparse instances, but there's just not much there to keep you invested. It's a good thing then that the fear of death isn't yet another barrier to entry.
Last Updated: March 27, 2018