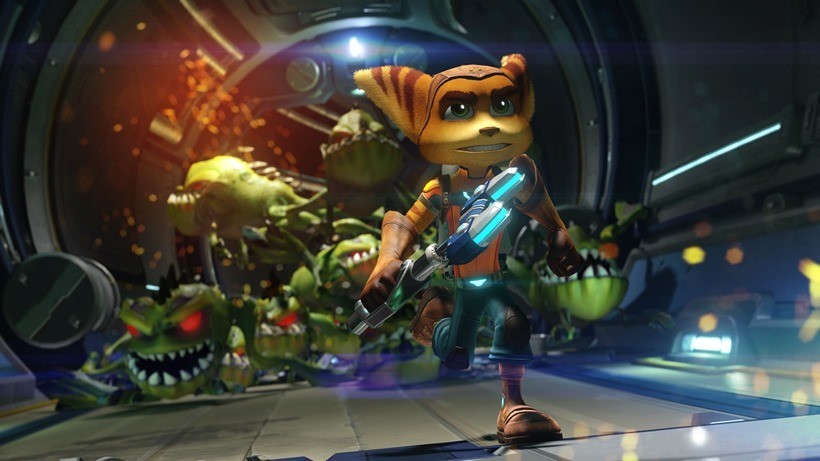 Of all the franchises that survived the leap to newer generations on consoles, I half expected Ratchet and Clank to wither out and bow off stage during their troubled PS3 era. The dynamic duo had some not-so-stellar entries nearing the end of the console's lifespan, and I personally thought Sony and Insomniac were done trying to squeeze any more life out of it. That's not the case, and I couldn't be more glad that there's a new, great looking game coming next April.
Ratchet and Clank for PS4 is titled just that for a reason. The game is a retelling of the very first game in the series, where Ratchet and Clank first pair up to save the universe. It is, however, a full blown remake – with new weapons, controls, combat systems and, above all else, visuals. Honestly, just look at this game in motion. It's gorgeous.
The remake was meant to be out by the end of this year at one point, but Sony opted for a release window that would coincide more with the feature film the franchise is spawning next year too. At PSX over the weekend that release date was nailed down a little more, with Ratchet and Clank securing itself a spot on April 12th for launch. Insomniac's Ted Price confirmed the date with the footage above.
Which means Sony's start to 2015 is getting even more crowded, what with Uncharted 4 also releasing just a few days prior. I'm hoping this resurgence for Ratchet and Clank leads to more meaty, franchise loyal titles in the near future, and I can't wait to dive back into the game that started it all so soon.
Last Updated: December 7, 2015