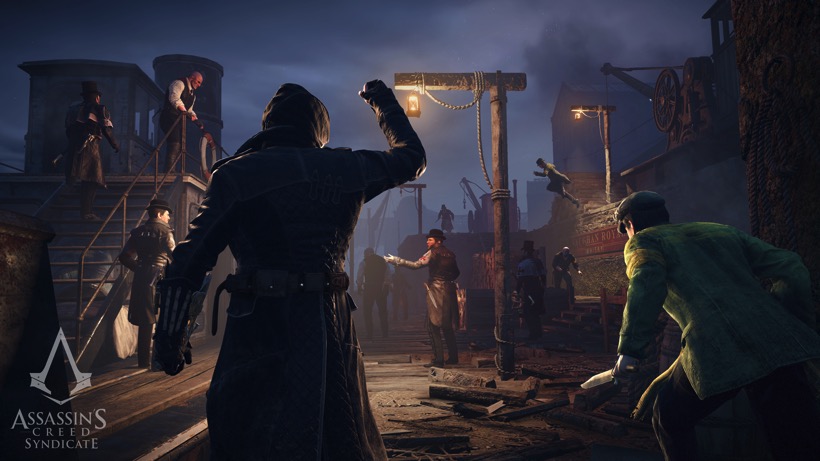 TV spots are weird. They don't really advertise gameplay, or show the full purpose of a game, but they do enough to tease the viewer into finding out more. As such, this Assassin's Creed Syndicate TV spot is sort of perfect, even if all it did was make me watch to listen to a bunch of Depeche Mode.
The opening dream sequence went on far too long for me, but I suppose that's to be expected. Still, the video gives a fun sense of some ways that you'll end up using your gang to cause disturbances and make your stealthy stabbing job easier. I still wish that Evie were used more in marketing material seeing as she's a way more interesting character than Jacob, although from the latest trailer it seems like he might not be as two dimensional as previous Assassin's Creed protagonists.
Also, I know that everyone has their own interpretation of given songs, but I'm confused about the choice of song. It's a great track, and I was happy to hear it, but my interpretation is generally about one-sided relationships and occasionally about hypocrisy in fanatical religious belief. I'm not really too sure why they picked this song, unless it was just that they wanted a recognizably British band and Depeche Mode beat out the Sex Pistols.
Assassin's Creed Syndicate is launching soon and I'm just hoping that Ubisoft gets it right. I think if this one flops, the franchise will be unable to recover without a bunch of years' hiatus. That might not be a terrible thing, but I'd rather just see this game be really rad.
Last Updated: October 9, 2015