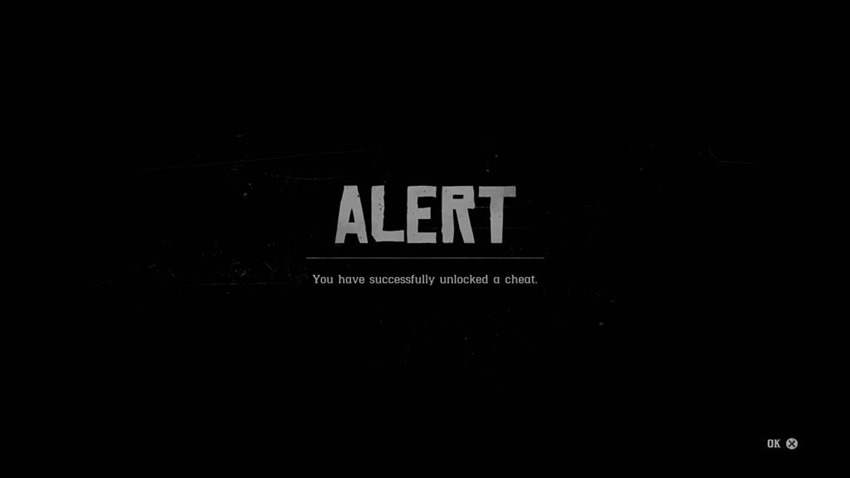 If there's one tradition that's alive and well in Red Dead Redemption 2, it's Rockstar's love of cheat codes. A mainstay of any game from the developer, cheat codes are old school throwbacks to a time when players wanted to play a game and get drunk with power. Just like Grand Theft Auto 5 before it, Red Dead Redemption 2 does have cheats, but they come with a few caveats: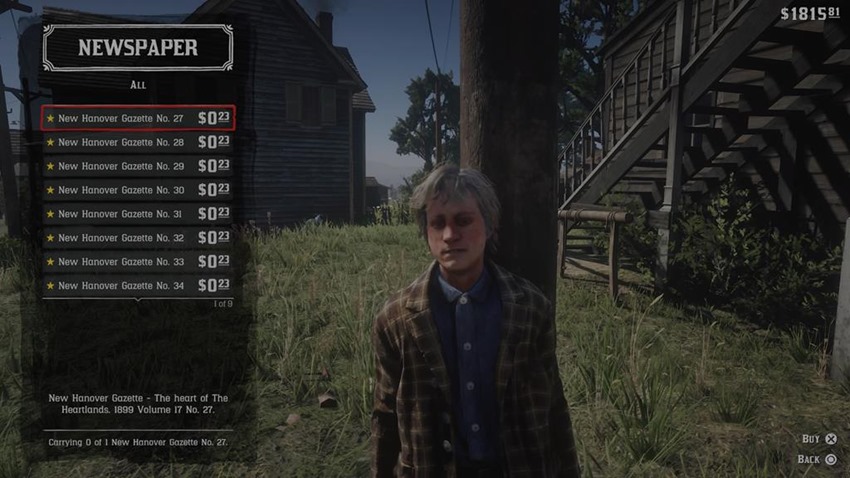 Players cannot save their game when cheats are active
Players cannot earn achievements or trophies when cheats are active
Sounds reasonable, right? BUT WAIT, THERE'S MORE! In Red Dead Redemption 2, you can't just enter a cheat and go mental. You have to earn them, find them out in the harsh land around you and then can you only have some fun with unbridled power and a complete lack of consequences. So far, newspapers and photos are your best shot at unlocking cheats, with the necessary phrases required being found on the underside of these items.
You can buy newspapers easy enough in any town, find the relevant phrase at the bottom corner and then head to the settings menu, where you can enter the cheats. So far, here's what I've found (with a few extra from VG247):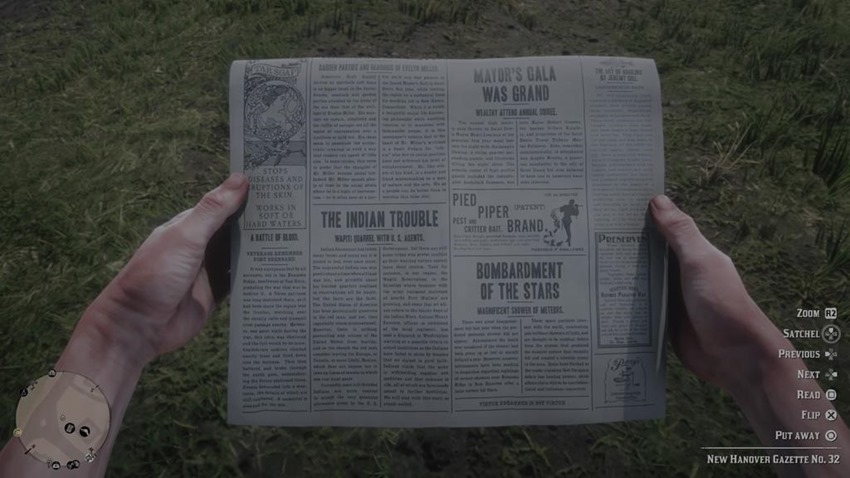 Restore Health, Stamina and Dead Eye meters – "You seek more than the world offers"
Infinite Ammo – "Abundance is the dullest desire"
Set Dead Eye to level 3 – "I shall be better"
Set Dead Eye to level 5 – "I seek and I find"
Increase horse whistle range – "Better than my dog"
Become instantly drunk – "A fool on command"
Spawn a warhorse – "You are a beast built for war"
Increase Honour standing – "Virtue unearned is not virtue"
Infinite Stamina – "The lucky be strong evermore"
Heavy weapons access – "Greed is American virtue"
Reveal entire map – "You Long for Sight but See Nothing"
Spawn a wagon – "Keep your dreams simple"
Spawn a circus wagon – "Would you be happier as a clown?"
There's a whole lot more than this in the cheats department. I'll update this list as more are uncovered and discovered. Red Dead Redemption 2 is out right now, and it's a chuffing good excuse to head west and find a snake in your boot.
Last Updated: October 26, 2018