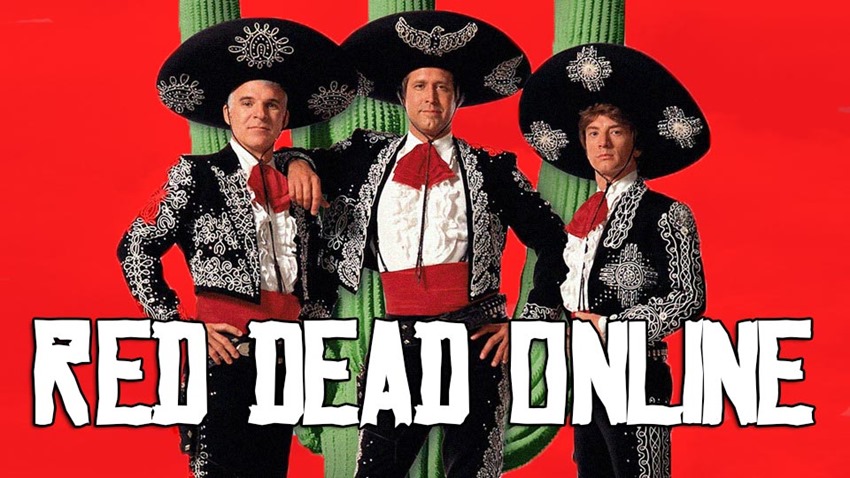 From Rhodes to Valentine, St. Denis to Strawberry, Red Dead Redemption 2 is one heck of a gorgeous game. Encompassing a wide range of terrain, Rockstar's game buzzes with the effort of a development staff that was overworked and pushed to the breaking point to create gorgeous snow physics for players to draw massive penises inside of.
There's rugged terrain to gallop over, foggy swamps to wade through and eerie forests to explore no matter where you are in the game. There's also a slice of Mexico if you're feeling brave enough, although getting there is a tad bit tricky. Is it a sign of the Red Dead Online action still to come or even (I'm clutching at cowboy straws here) possibly even the first hint that the original Red Dead Redemption is getting a remaster? Probably not on the latter, but hey, there's a whole new area to explore if you're up to it.
To be the first American who ever hops the border and illegally crosses into Mexico for a change, the setup is simple. Merely complete Red Dead Redemption 2's lengthy campaign, fill your satchel up with supplies and head on over to New Austin's most western point on the map. You'll need to swim across a river, climb a wall with your trusty steed and hey presto! You're an alien, an illegal alien, you're a Yankee in Mexicooooooooo!
…There's not much to see, is there? Mexico only has a solitary El Presidio building to visit, your horse is nowhere to be found and there's sand everywhere so get used to it. Still, that hasn't stopped some fans from speculating as to what the location will be used for, with many Red Dead players surmising that Red Dead Online will kick off from this locale.
As for when the beta begins? Rockstar hasn't hinted yet at when players will saddle up exactly, but it will be announced later in the month. Now can anyone tell me what a plethora is?
Last Updated: November 6, 2018