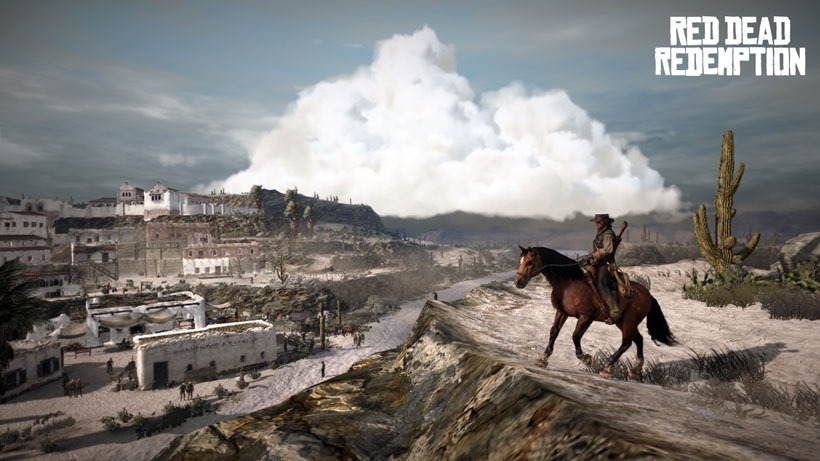 When the 2010s first rolled around, sandbox games had one objective: Big maps. The bigger the better, as the genre came out of the late 2000s with a need to expand and go even further. Plenty of games featured massive territory to cover: Just Cause 2 went for quantity over quality, Mafia 2 nailed the post-World War 2 landscape of America and Assassin's Creed: Brotherhood had a nifty version of Rome to hop around in.
And then there's Red Dead Redemption. Rockstar's legendary western had a massive map for the time, a vast and sprawling frontier filled with bounties and opportunities to tie people down to train tracks for gory rewards. Great, great stuff to experience, especially when you got the chance to wipe out Bigfoot and his Duck Dynasty family with a few bullets. Cryptid preservation my ass.
Naturally, a Red Dead sequel would need to at least equal or better that map. It just might have, according to one map for the rumoured sequel which was posted on NeoGAF by user Mideon, but later removed it. This being the internet of course, nothing is ever permanently deleted. Click to embiggen: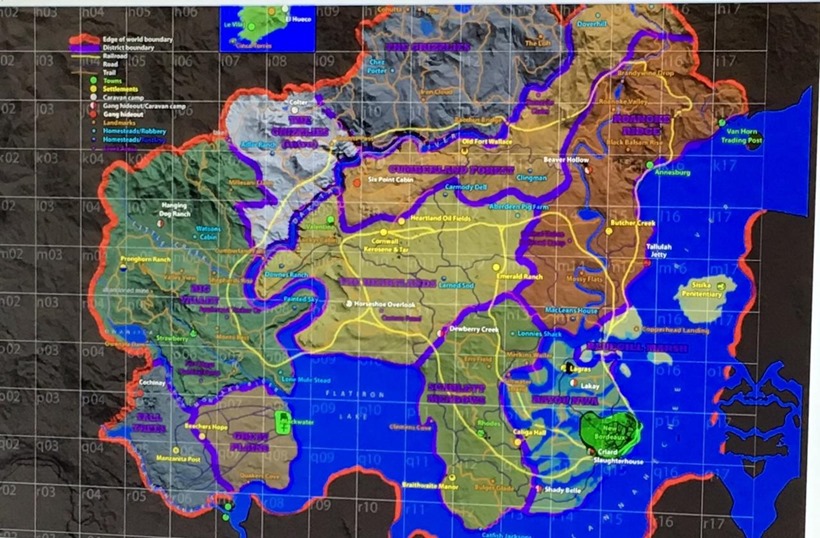 So well-shopped hoax or the real deal? According to Techradar who say that they have "a source close to the development of the new Red Dead game,"  the map is properly legit and also "a very recent art direction map." If it is real, it's significantly bigger than Redemption, and also has what appears to be islands to explore. Maybe now we can finally get our toes wet.
There's also the area of New Bordeaux, a location which happens to be the setting of that other Take Two Interactive game on the way, Mafia III. Let the rumours of the Take Two Shared Universe begin. Rockstar has yet to officially confirm a Red Dead sequel, but Take Two chief executive Strauss Zelnick has in the past mentioned that the series is a "permanent" property along the lines of Grand Theft Auto. It's only a matter of time before said sequel pops up.
And before I get hopelessly lost trying to read another map, as even being directed to walk back to a motel in a straight line usually has me utterly disoriented and possibly stuck on the wrong side of town.
Last Updated: April 18, 2016