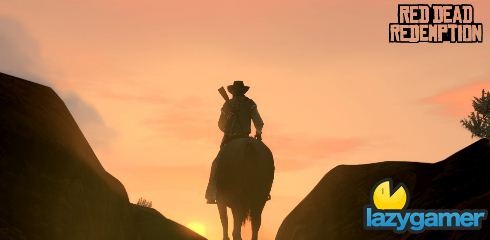 Rockstar has just revealed a whole load of new screenshots showing off their upgraded Red Dead Redemption cover system.
There is very little I can say about this game at the moment but make sure you see how he is in cover in all 4 images but not in the same stance… also check the sky and clouds.
If you remember from my first hands on preview of this game I said you can get to anything that you can see in the distance, so for example in the picture with John hiding behind the hay cart you can see that rock formation in the distance with the small mountain visible through that, you could if you wanted to just get on a horse and ride all the way to that mountain.
As for the image showing the sheriff in cover, I have no idea if you play as the sheriff for part of the game or not, as far as I know you don't but there is a lot I don't know still.
I don't hold out much hope for the guy inside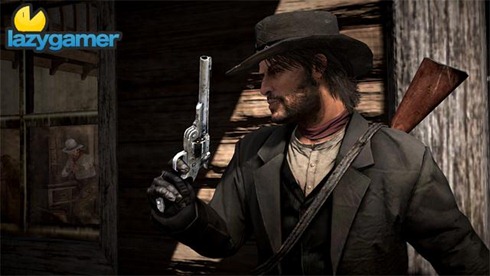 You see those mountains?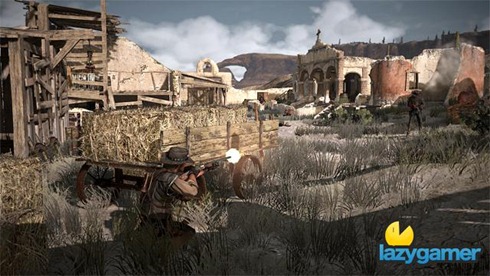 Notice the sky changes and no I don't know if you play as the sheriff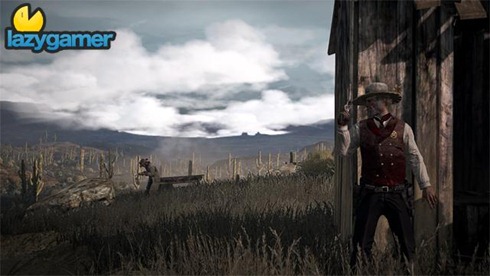 He doesn't look stuck to that rock at all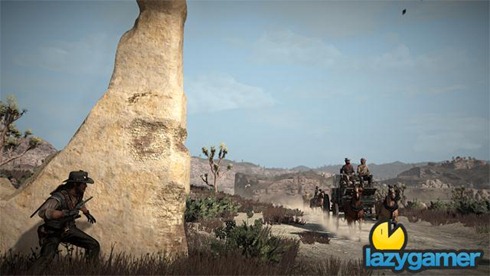 Source: Rockstar themselves
Last Updated: January 25, 2010