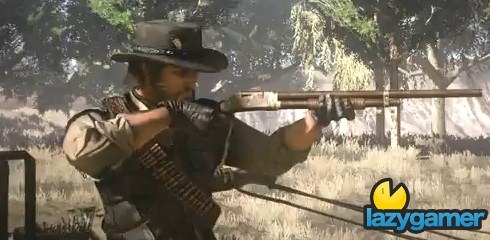 Ever since I was given my first peek into the world of Red Dead Redemption I have been pretty much completely addicted to all Red Dead news I can find.
Rockstar has recently released [UPDATE: Just received a phone call from Rockstar, apparently this awesome new trailer is actually fan made…] So well done to the RDR fan who made a new Red Dead Redemption trailer entitled "The Wild West" which is basically a collage of all the cool places you can go in the west and some of the things that you will be able to see.
I have high hopes for this game at the moment and at least this time these hopes are based on something tangible.
Here's hoping it all goes according to plan and Rockstar release something truly epic.
Last Updated: February 3, 2010