Last year during the International the entire Dota 2 community were robbed of the Io (Wisp) Arcana and told (lied to) that Juggernaut in fact won the Arcrana. I took several months and the Arcana finally arrived, and as you can imagine people were not entirely happy. An artist offered an alternative skin and a petition on Reddit got Valve's attention.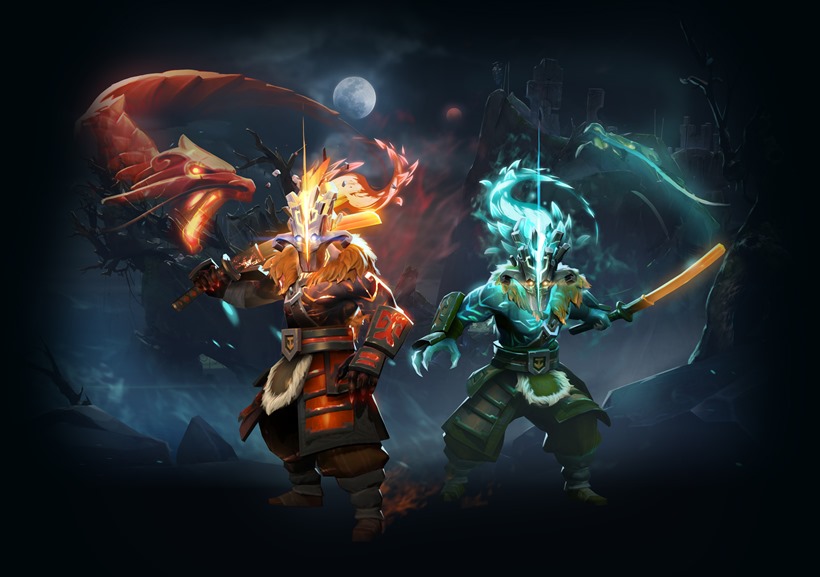 Today the Juggernaut receives a new 'Origins' style for his Bladeform Legacy Arcana. Score ten kills with Omnislash to unlock this second form. With a new gem counter and overhead effect that track your total Omnislash kills, you can watch your tally increase in each battle as the Juggernaut's mask burns with the energy of the fallen.
Every player who purchased a compendium has been awarded the Juggernaut Arcana skin – and the original release, with the latest patch, paid homage to Io with the blue skin.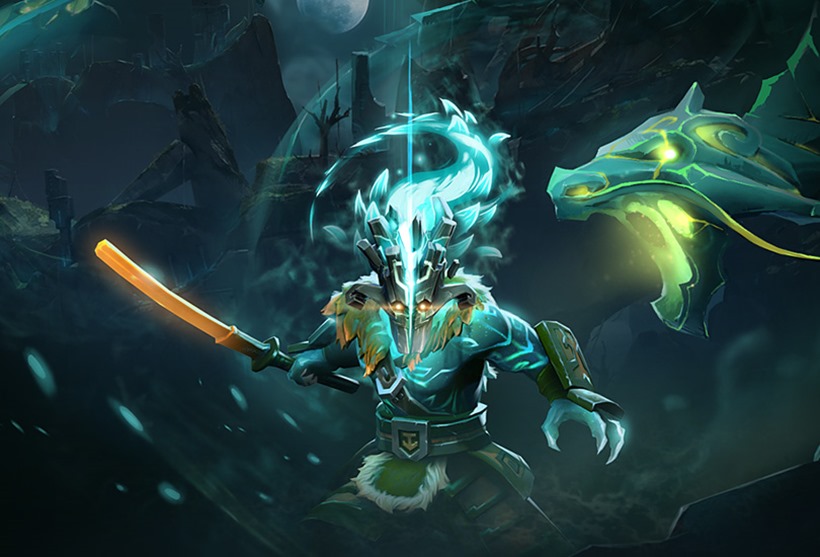 It also arrived with the usual Dota 2 lore adding a story behind the choice of the Arcana skin, and the legacy if Yurnero.
Yurnero's mask has been cleaved in two, awakening the ancient souls that once laid dormant inside it. These spirits have become one with Yurnero, giving him both the wisdom and fury of his ancestors. This symbiotic relationship has transformed the Juggernaut into something new and terrifying… a celestial force of nature
.
The bio once again leans towards a similarity to Io. The symbiotic relationship (Io's tether creating a somewhat symbiotic relationship with the hero). "A celestial force of nature" (this one's quite self explanatory). Finally, the spirits inside (Io is in a sense a spirit). Valve have done good, but the addition of the Red Skin, or 'Origin' skin takes us back to what Juggernaut is, a Samurai sword-wielding, blade spinning, hero. No longer an Orc in Dota 2, Yurnero's lore still follows the similar story as it did in Dota 1 being misplaced in the fight between good and evil.
Like esports?
Check out esports central
Last Updated: March 20, 2017