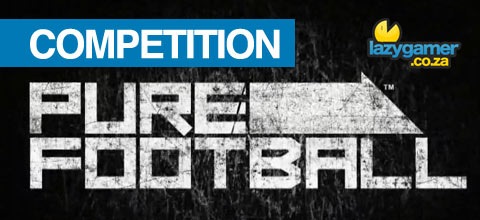 Howdy folks, I received two copies of Pure Football on Xbox 360 from Ubisoft this week to give away on our website and that's exactly what I am going to do.
I'm going to make this competition pretty simple. We now have a forum, and we want you to get involved. So it's pretty simple, just do the following:
Head on over to the forum, register if you haven't done so already and then post on the forum anywhere you please. If you are a registered member and have posted, we will run your name through our world famous competition randomizer-er and you could win one of two copies of Pure Football for the Xbox 360. I will announce the winners on the forum tomorrow.
That's it. Go register, possibly win a free game. Thanks again to Rene from Ubisoft.
Bananas.
[Competition only open to residents of the SADC]
Last Updated: June 3, 2010