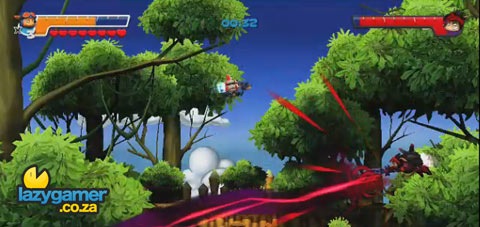 Rocket Knight holds a special place in my heart. I'm not entirely sure why as I didn't own it but rather played it a little and really enjoyed it back in the day.
If you are fan of the old Rocket Knight then you are gonna be super stoked to hear that a sequel is on the way with a new and improved 2.5D graphics engine and more of the same gameplay goodness.
We have a gameplay trailer for to check out that shows off gameplay of the originals and then moves onto the new title. The title is set to release on XBLA, PSN and Steam.
Looks like fun.
via Destructoid
Last Updated: October 12, 2009