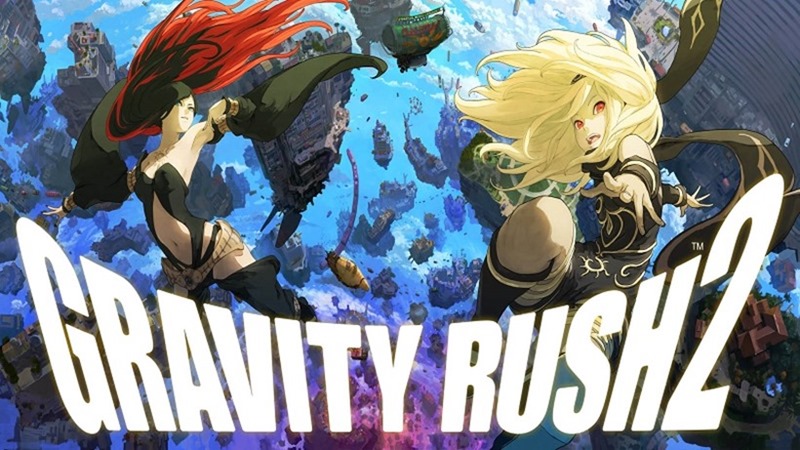 If you're a fan of the mysterious force that keeps you firmly rooted to the ground, or that one Vita (and later remastered-for-PS4) game that rhymes with cavity brush (oh god what have I done?), then I have no doubt that you're excited for Gravity Rush 2. The topsy-turvy sequel was first announced at Paris Games Week last year, and now finally, it has an official release date.
Gravity Rush 2 will be landing in Europe on November the 30th, and the US, two days later, on December the 2nd. Here's the brand new trailer…
Gravity Rush 2 marks the return of gravity shifters Kat and Raven (now a powerful ally), ex-cop Syd, and introduces a bevy of new characters. The first new face to join the expansive world of Gravity Rush 2 is a mysterious guardian angel who shows up to help Kat when she's in a bind, quickly dispensing of a group of pesky Nevi enemies.
Having never finished the first Gravity Rush (I never got into it for some reason), I can't really say this trailer does it for me. I should rewatch it once I've completed the remastered edition of the first game, which is staring me down from my shelf as we speak.
Anyways, do you like yourself some exposition? Good, a Gravity Rush anime has been announced too.
Prior to the launch of Gravity Rush 2, we will be releasing a brand new anime called "Gravity Rush: The Animation ~ Overture ~" which bridges the gap between the original Gravity Rush and the sequel. This anime is being produced by Studio Khara, best known for their work on Rebuild of Evangelion.
If you're a fan of the franchise, I imagine this is excellent news. I really think it's time I got into it myself. I enjoyed the hour or two I played of the first Gravity Rush, but I think due to the circumstances at the time (see: MOBA and other games), I never got around to finishing it. Should I make the effort? Is it worth my time?
Last Updated: July 19, 2016