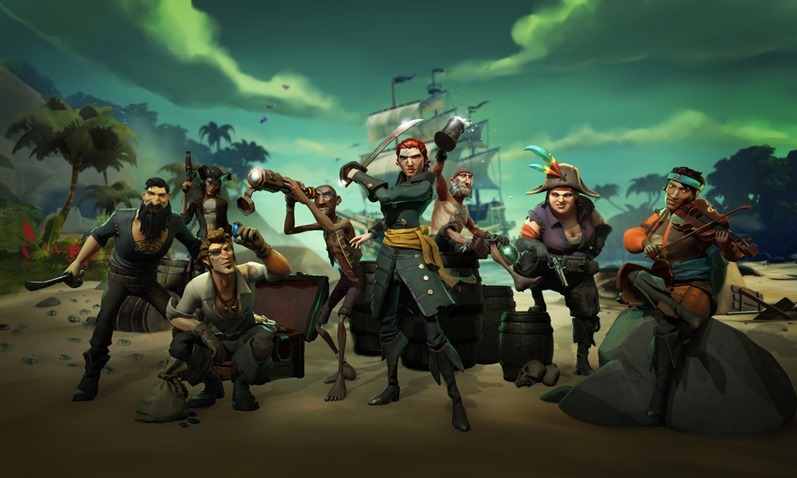 I'm pretty gosh darned excited for Microsoft and Rare's impending Sea of Thieves. It's a seafaring pirate game that I had no interest in whatsoever until I played the beta and found myself having hours of goofy fun with a crew of like-minded (and equally incapable) scurvy seadogs.
It's just about the most interesting first party release to come out of Microsoft in forever, and it promises to be an absolute blast. The game is out next week Tuesday on PC and Xbox One – and as a reminder, all of Microsoft's new first-party games are included in the Game Pass subscription, which means you can play it and hundreds of other games for just R159 per month. The game also supports cross-platform play between PC and Xbox One, and that's something we've found works beautifully.
To celebrate its impending launch, Microsoft has released a launch trailer, showing you what you can expect from the comedic multiplayer game. The trailer also gives you a glimpse of the legendary Kraken
Here's what we said of the "beautifully idiotic" beta:
"Sea of Thieves has the most gorgeous ocean I've ever sailed on, rolling waves of turbulent water that'll leave your frigate rocking and rolling with the flow of the tide. You might want to chew on some ginger for that, as motion sickness is apparently a common occurrence for many a sailor. In a year where Xbox needs to prove that it has not only the right exclusives to promote its console family, but also the guts to try something more unique, Sea of Thieves feels like that beautifully idiotic dream realised."
And here's us playing said beta like complete pillocks.
In related news, the game's Achievements have been revealed, and they all seem to be solvable rhyming riddles, which is a nice take on the system.
Last Updated: March 16, 2018