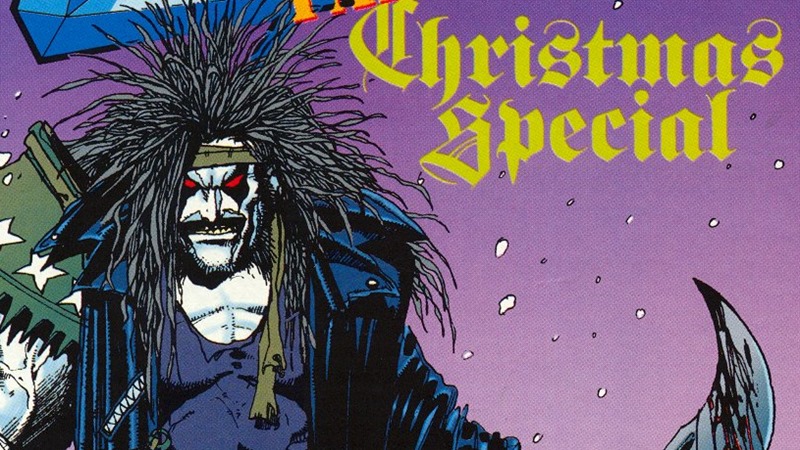 If Father Christmas is real, he'd easily exist in a comic book universe. After all, in a reality where scarlet speedsters can outrun death and every Tuesday usually starts with an invasion from Apokolips, is the idea of a jolly fat man delivering presents to good children so far-fetched? NO, said DC back in the early 1990s, when they decided to pair Saint Nick up with their most popular and brutal anti-hero, Lobo.
A monumental event, that ended in blood and tragedy.
Anyway, the gist of the story was this: Fed up with Santa receiving all of the love, the freakin' Easter Bunny decides to hire the last Czarnian alive to kill the yuletide icon and preserve the seasonal balance. A job that Lobo happily accepts. The real kicker here? That Father Christmas is a bonafide badass, a slave-driving tyrant known as Kris "Crusher" Kringle who has run afoul of Amnesty International numerous times.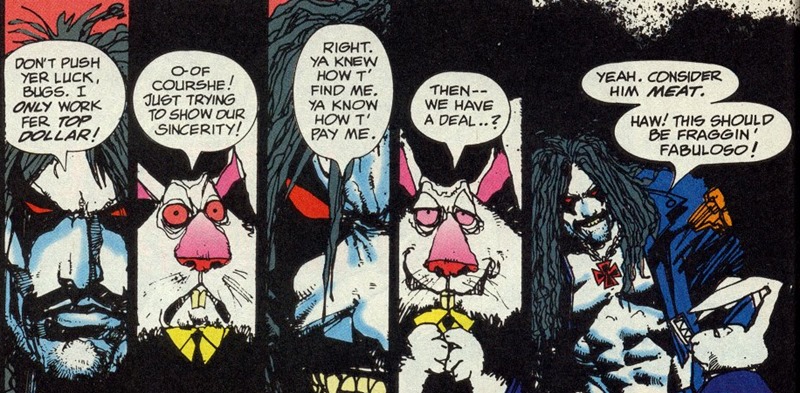 This twist puts Santa in a whole new light. His legend comes only from him being decent once a year for the sake of public relations, using his influence to spy on the entire world and add various enemies to his naughty list. And of all those names on the list, Lobo is the naughtiest one of them all, as he brutally carves a path through the assembled North pole army of elves who stand before him.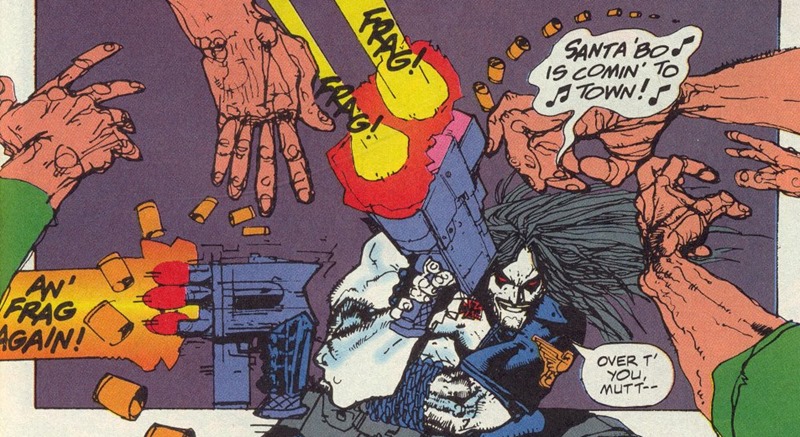 Needless to say, Lobo earns his spot on that naughty list several times over.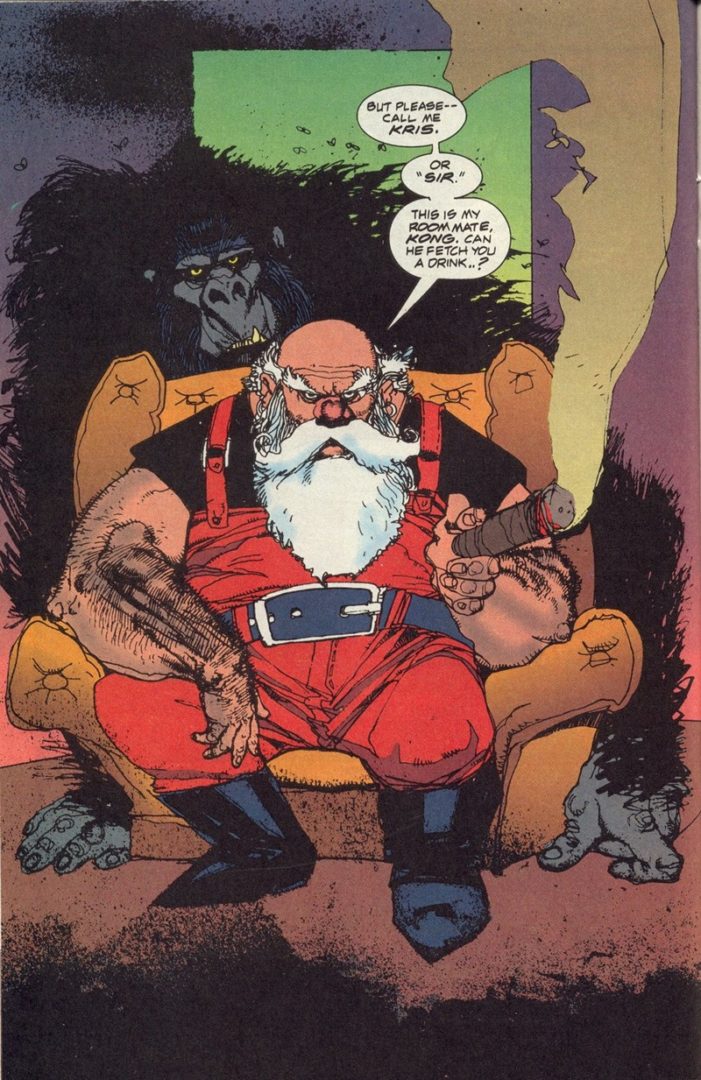 Several thousand dead elves later, and Lobo finally finds Kringle, who's more than ready to tangle with main man as the two decide to settle their differences with an old-fashioned knife-fight in the snow. Credit where credit is due, as Santa knows exactly how to use a knife in this fight. Not that it matters, as Lobo quickly takes the advantage and guts the icon in a manner that would please any immortal.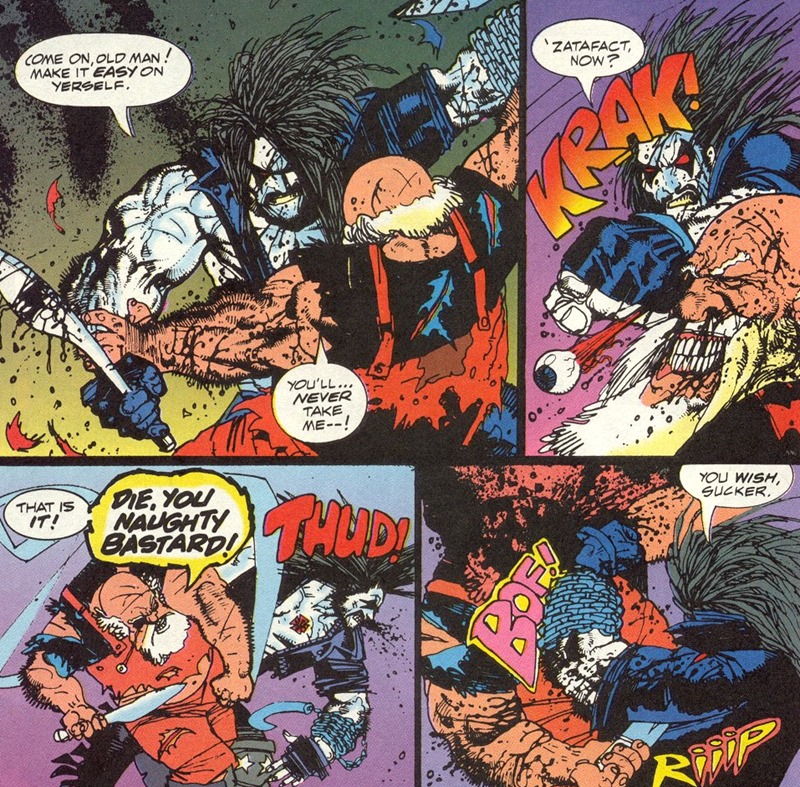 Job's done, and Lobo realises that he happens to be standing on an arsenal of weapons of mass destruction and a complete database of the naughtiest bounty hunters around. What's the main main to do? Why crank out some more explosives and thin the herd of course. And that's how the Lobo: Paramilitary Special ends. With Saint Nick's decapitated head laying in the snow, Lobo on a slay-ride and most of the planet receiving an explosion underneath the Christmas tree.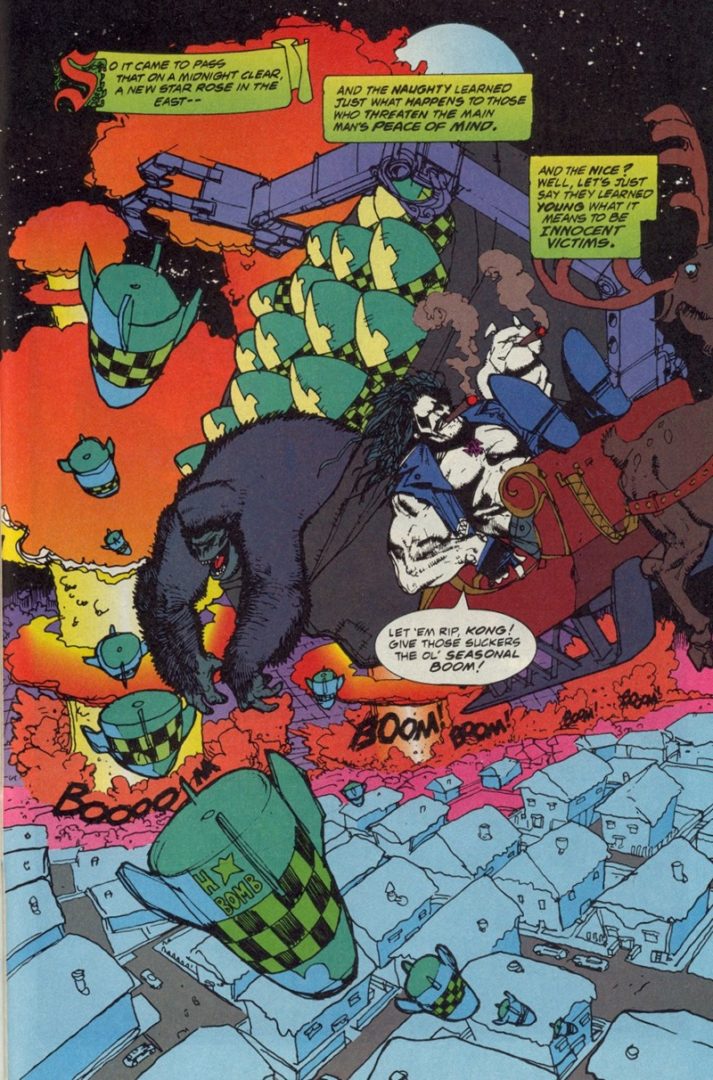 Best Christmas story ever.
Last Updated: December 13, 2016