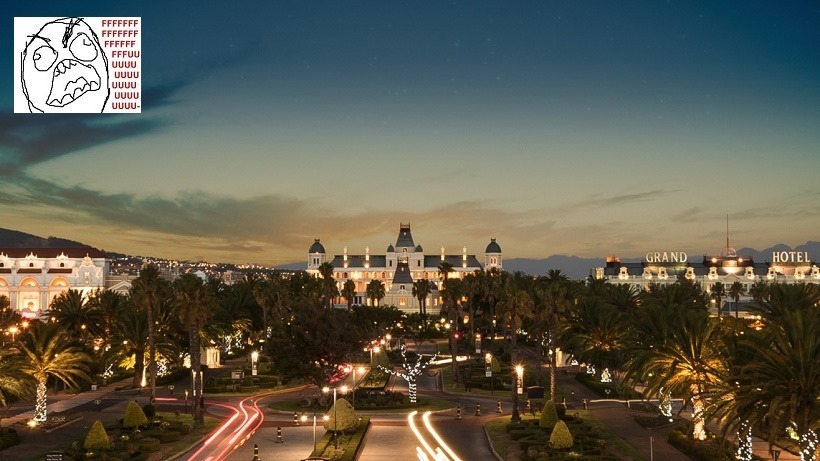 For years, Johannesburg has had bragging rights to the best gaming expo this side of Africa*. Once a year, right on the precipice of summer, thousands of gamers head toward the giant pizza oven of doom in the north (the Ticketpro Dome) to experience rAge. Now, for the first time ever, Capetonians can do the same, but in their own hood for a change.That's right, rAge is coming to the Mother City!
It's taking place this weekend as a matter of fact, at the GrandWest Casino and Entertainment World. It'll kick off tomorrow, on the 18th of March, and run all weekend, until Sunday the 20th.
rAge in Cape Town will be somewhat different to the one we have here in Johannesburg. Here's what Michael James said about the expo when it was first announced last year.
We're taking some of the key elements of rAge JHB and bringing them to rAge Cape Town with a vision of growing Cape Town into something unique and exciting. The plan is to bring some ideas to rAge Cape Town that we've not been able to realise at rAge JHB due to space constraints and other logistical issue
Should you be attending? Absolutely! If you consider yourself a gamer, nerd, geek, defender of the Internet, or something resembling these, then this expo is right up your alley. There'll be games, technology, and a whole lot more for you to enjoy throughout the weekend.
If you're interested in going, a day pass will set you back R100. If you envision yourself needing extra time to roam through all the exhibits, a weekend pass will cost R250. My advice? Go tomorrow if you can – the weekend is bound to be crazy busy!
Unfortunately, none of us will be there. Our entire budget went straight to blackjack and cookers – Darryn said something about starting a gambling kitchen. Anyways, you may be lucky enough to bump into some staff from our sister site, TheMovies.co.za, who will be providing coverage for us in our absence.
*as claimed by us. SCIENCE!
Last Updated: March 17, 2016