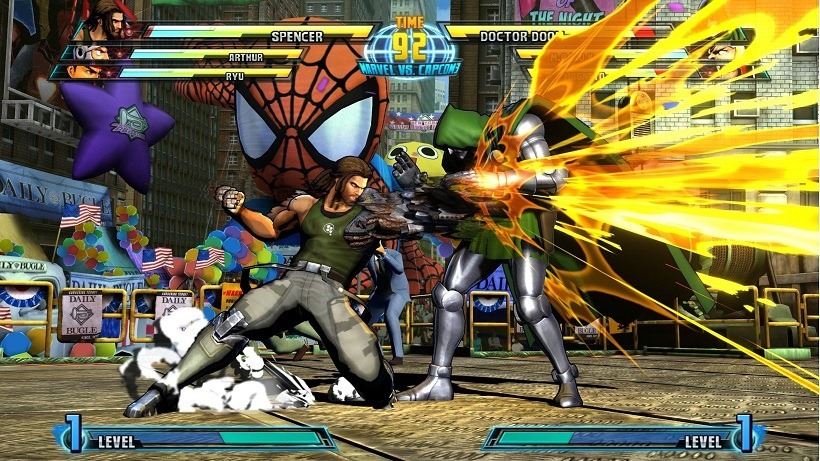 Fighting game fans might have been slightly burned by Capcom's Street Fighter V earlier this year, but there's good news on the horizon if multiple sources talking to Polygon are to be trusted. The publication is reporting that Marvel vs. Capcom 4, the next entry in the incredibly popular crossover fighting series, will be revealed at PSX this weekend. Furthermore, the game will be coming sooner than you think, with a release date somewhere in 2017.
Polygon reports that Marvel are seeking to inject the series with many of the characters you've probably seen on the silver screen already. Characters such as Groot, Doctor Strange and Ant-Man are likely to take up the roster in place of the usually rich X-Men cast, given that Marvel has the rights to most of them in all formats. The X-Men are reportedly going to feature a lot less too, with only a handful of staples making a return.
That's a big shift too, given that previously titles leaned heavily into the mutant roster to build a game that is still played on the professional circuit today. Marvel vs. Capcom 3 was released all the way back in 2011, but yanked from sale when Capcom's deal with Marvel expired in 2013. Despite that, the game still features on the EVO scene, and is still held up in high regard amongst fighting fans everywhere. A sequel then seems well overdue.
It is surprising that it's due to come so soon after the middling response to Street Fighter V, but we're bound to learn a lot more when PSX kicks off later this week. Frankly I've never been huge into fighting games, but I do have a soft spot for getting utterly hammered in Marvel vs. Capcom 2 way back when. A more modern, infinitely better looking installment sounds just perfect to me.
Last Updated: November 29, 2016