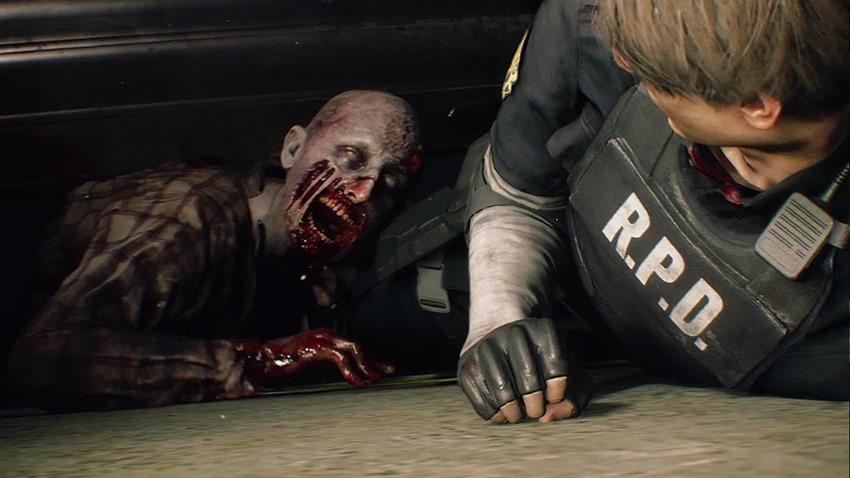 I don't think there'll ever be another game that scared me as effectively as Resident Evil 2. The brown standard for horror in my book, it left me scarred as a kid and utterly bewildered at the time because I had absolutely zero idea what I was getting into. You may be shaking your head at the thought of Resident Evil 2 being scary these days, but I have to clarify a few points here.
I was young, I'd been kept away from horror movies as a kid and Resident Evil 2 was my first proper taste of the genre. My mom was not pleased that I'd been allowed to rent it, that one glorious summer day. Is Resident Evil 2 still as scary today for me as it was back then? Nah, not really and I suspect that the same can be said for anyone else who experienced similar shivers back in the day.
That doesn't mean that its upcoming remake won't have a few surprises in store. To truly understand why the remake is scarier though, you first have to understand why Capcom decided to stick with a familiar over the shoulder camera angle to help sell the horror. "You look at Resident Evil 4, its combination of over-the-shoulder perspective and more shooter-based gameplay, and that was the same for Resident Evils 4, 5, and 6," producer Yoshiaki Hirabayashi said to Game Informer.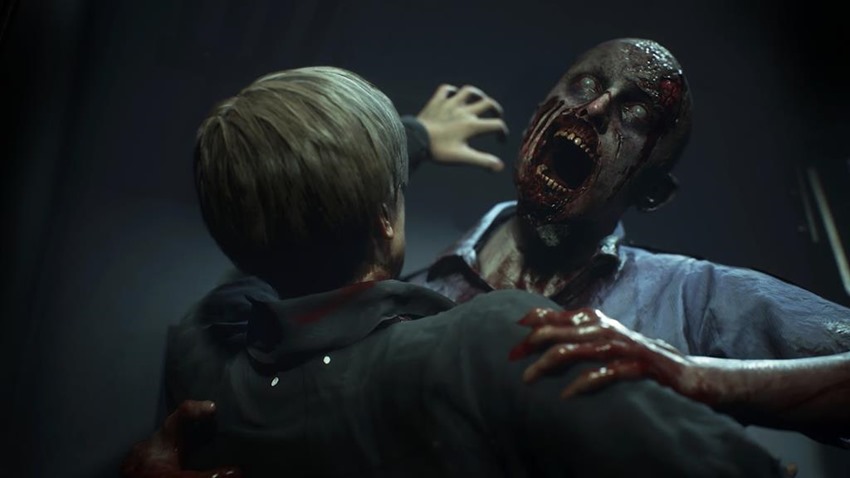 Just because this remake has gone over-the-shoulder doesn't mean that it also has a shooter focus. This is something we really want to make clear – we want people to separate in their minds what an over-the-shoulder game is and what a shooter is. Resident Evil 2 2019 is over-the-shoulder plus survival horror. Which is actually a kind of an unprecedented combination for the series.

This main concept of over-the-shoulder survival horror is going to play into one of the other key pillars of the game, which is that the horror of the zombies is probably the highest that we've ever had in the series. Because you're right up close with the camera perspective, and you get this kind of intimate atmosphere. Whenever you come across a zombie and fight against it or it's fighting you, it's right up in your face. Very immersive. Really terrifying.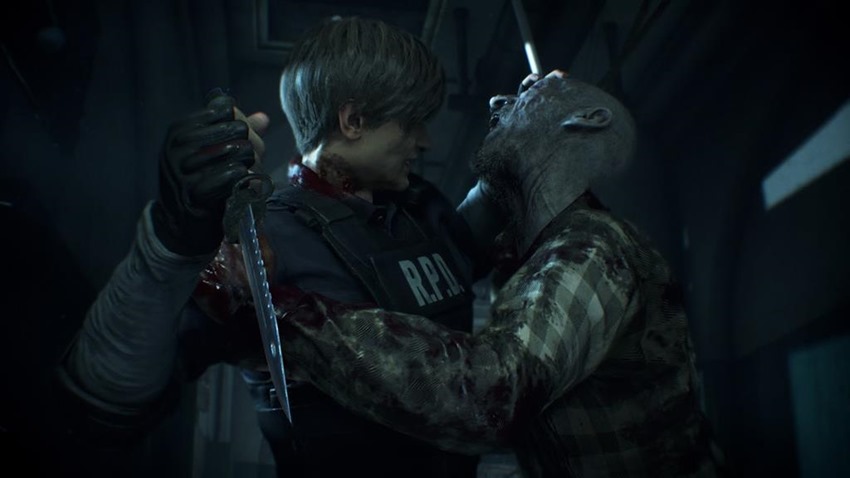 Yup, I'm going to need my brownest pants possible for this remake. Resident Evil 2 Remake is out next year, and so far those (un)lucky critics who got a chance to experience it in all its moody glory say that its going to be one of the best games of the year. If your heart-rate can take it, that is. Bugger the brown pants, I'm going to need some industrial-strength hair dye to help cover up all the white hairs the game is going to give me.
Last Updated: July 6, 2018