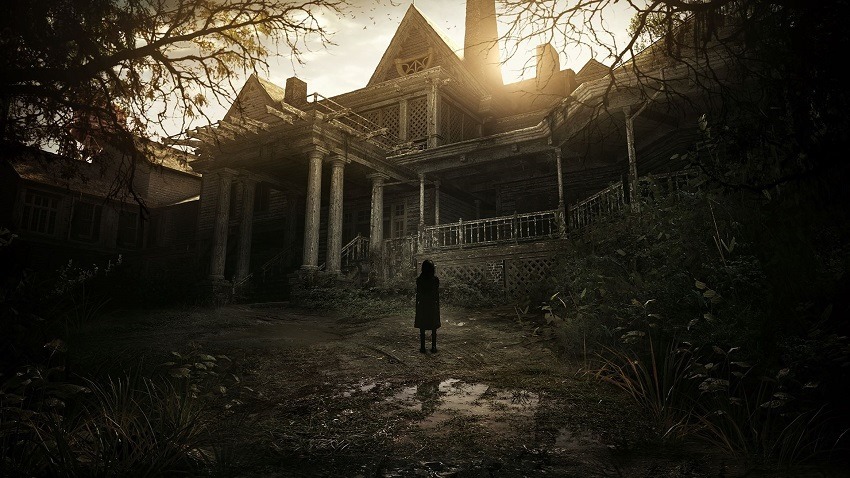 Back at E3 last year, Microsoft revealed Play Anywhere – an incentive offered to customers who sought to play their games across both Xbox One and PC. The idea was that a single purchase would grant you access to a game on two platforms, with all the usual save sharing and progress tracking that comes with that. Up until now its been exclusive to Microsoft first-party titles, but Resident Evil 7 is opening the floodgates to a much more inciting future.
Launching next week, Resident Evil 7 will be the first game with Play Anywhere support that isn't being made by Microsoft or a Microsoft Studio (as we guessed in November last year). It's even more interesting when you consider how heavy-handed Resident Evil 7's marketing has been with favourability towards Sony's PS4, with the inclusion of VR support. Xbox boss Phil Spencer made the announcement over Twitter last night, just days after Microsoft revealed a new Gaming Optimised mode for their Windows Apps that should be included in the new big Windows Update.
RESIDENT EVIL 7 biohazard confirmed for @Xbox Play Anywhere – buy once, play on both Xbox One & @Windows 10 PC. https://t.co/yhcwjEnjla

— Phil Spencer (@XboxP3) 18 January 2017
It does mean that you'll need to purchase Resident Evil 7 on either Xbox One or Windows own App Store, but it does pose the question of how many more deals like this Microsoft is attempting to broker. Third-party support of Play Anywhere would be a big plus on Xbox's chest, and especially so with their new, more powerful Scorpio console on the way later this year. If widespread adoation becomes the norm, it offers a facet of sale that Sony can't compete with. Which is game changing, regardless of whether you're able to make use of the offer or not.
Irrespective of that, it's good to see Microsoft working with studios outside of their regular fold to help enrich the experiences of their customers. It's a good look, especially after the beating their image took with the cancellation of Scalebound just last week.
Last Updated: January 19, 2017