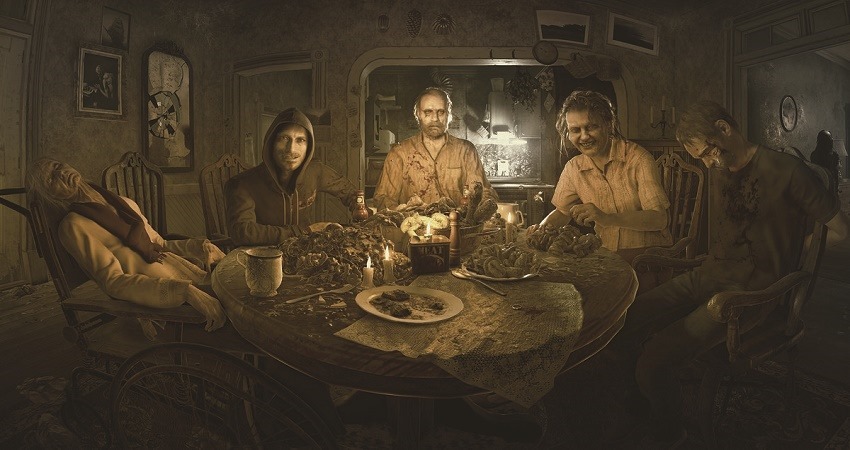 Games really have gotten big over the past few years, haven't they? I'm not talking about their playing areas or scale mind you (though in that regard, they've grown substantially too), but rather, the actual install sizes – the HDD real estate required to house all those hefty files. 2016's shooter DOOM is the perfect example. I only got around to playing it last month, but only after slogging my way though a massive 80gb download on my puny 4mb ADSL line.
Resident Evil 7's download size thankfully, is a whole lot smaller than DOOM's – a quarter of the size or so (via VG247). Capcom's latest horror romp will only require 20gb or so on both the PlayStation 4 and Xbox One, meaning if you do plan on getting it digitally, you won't have to wait days (on any respectable Internet connection) for the download to complete.
That smaller size might be concern for some. A tiny install means less content, right? Not necessarily. The Witcher III for example, had an initial size of around 25-30gb. We all know how huge that game's world was, and how long it took to plough through it all.
When it comes to Resident Evil, size doesn't really matter anyway. If 7 is anything like the original games it draws inspiration from (which, according to preview posts and early impressions, it is), you can expect a lot of backtracking and such through environments as new items or keys are acquired.
If you're planning on getting Resident Evil 7, believe it or not, its release is just around the corner. It'll be out next Tuesday, on January the 24th. Initially, I had my concerns about the game, but the more I see it, the more I want it. That launch can't come soon enough!
Last Updated: January 20, 2017