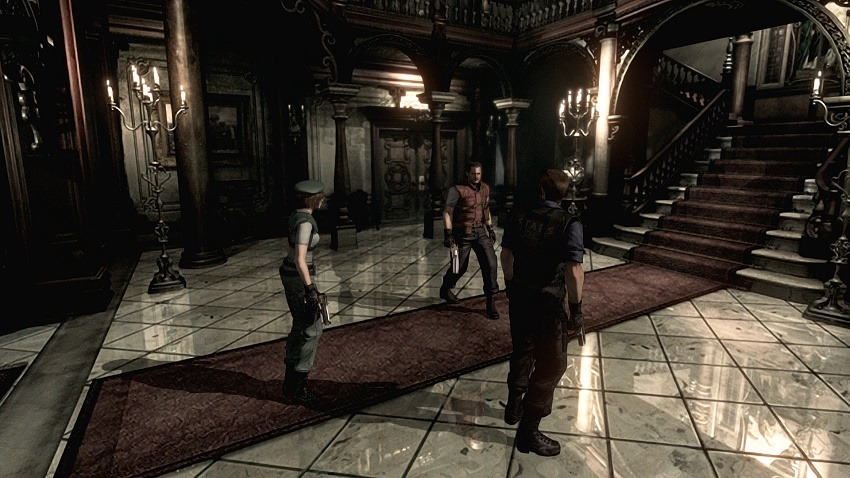 Resident Evil 7 is finally here, and as it turns out (much to my relief), it's actually rather good. Capcom decided to take the series back to its original survival horror roots, which is a move that has clearly paid off.
They decided to adopt a new first-person perspective too. It may seem like a no brainer when you think about it now, but it was a risky decision on their part to be honest. Lots of the charm of Resident Evil, the old ones in particular, oozes from that static camera. It's awful in most cases, but that was the point – to make gamers feel uneasy about the fact that they couldn't just peak around corners, or see what was directly in front of them.
I can't be the only one however, who always wondered what those very original games would look like from a first-person perspective. Honestly, I'd fantasized (or dreaded) such a thing being a reality even before Resident Evil 7 was announced.
It turns out a modder called Rod Lima also wondered the same thing, and decided to see it in action (via PC Gamer). They've  gone and taken the first Resident Evil (the excellent HD remaster), and moved the camera straight into the eyes of the protagonist, in this case, Jill. The results are rather splendid.
What, no combat, and not a single zombie in sight? Check out the second video – it features both.
The camera is a bit wonky at points, but I think Red Lima has done an excellent job for the most part. That first-person perspective makes the first Resident Evil feel entirely different, and a lot more stressful I'd imagine.
This makes me wonder though, now that Capcom have seen the positive reaction to Resident Evil 7, what's their next move? There's remake of 2 in the works supposedly. Will they adopt a new first-person perspective for that, or will they keep the game as close to its original form as possible? I'd hope for the latter, but the former is unbelievably enticing. Can you imagine seeing Raccoon City up close and personal?
Last Updated: January 24, 2017