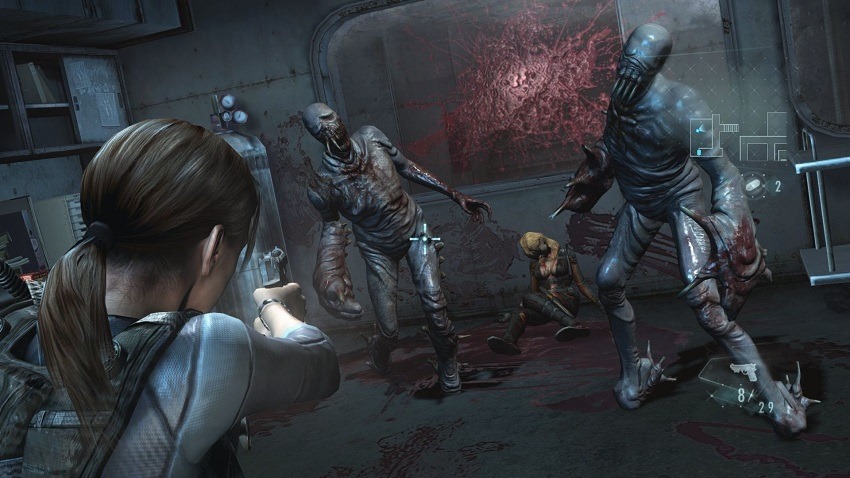 Resident Evil Revelations might not be a game in the long-running action horror series you might have played despite its critical acclaim. The original game launched on 3DS and boasted an eerie campaign with series staples Jill Valentine and Chris Redfield. The sequel, taking an episodic spin, launched on more platforms from the outset. It too was pretty damn good, which makes the pair a return to form for the franchise well before Resident Evil 7 set the bar so high. And if you missed out before, the Switch is giving you a second go.
Capcom announced both Resident Evil Revelations 1 and 2 for Switch some time ago already, but yesterday the developer/publisher confirmed their release dates for November 28th. They'll both run at a reduced cost, ringing in at just $20 a piece. There will also be a retail release, but curiously the cartridge will only contain the first Revelations. The sequel will be included as a download code, which suggests that both titles couldn't fit on one cartridge alone.
The games will both feature their respective graphical upgrades, running at 1080p across the board and higher framerates. This is especially important for the first Revelations, which saw a marked upgraded when it was eventually ported over from 3DS. Both games will include any and all of their additional DLC content as unlockables, as well as four distinctive control schemes to suit your preferred play style from any era of the franchise. There's a bit of tension lost when playing the first Revelations with a much more mobile control set (and without a touch-screen), but it's still great regardless.
Revelations is just one of many series heading to the Switch before the close of the year, and that's not even counting Nintendo's two big exclusives in Mario Odyssey and Xenoblade Chronicles 2.
Last Updated: September 7, 2017