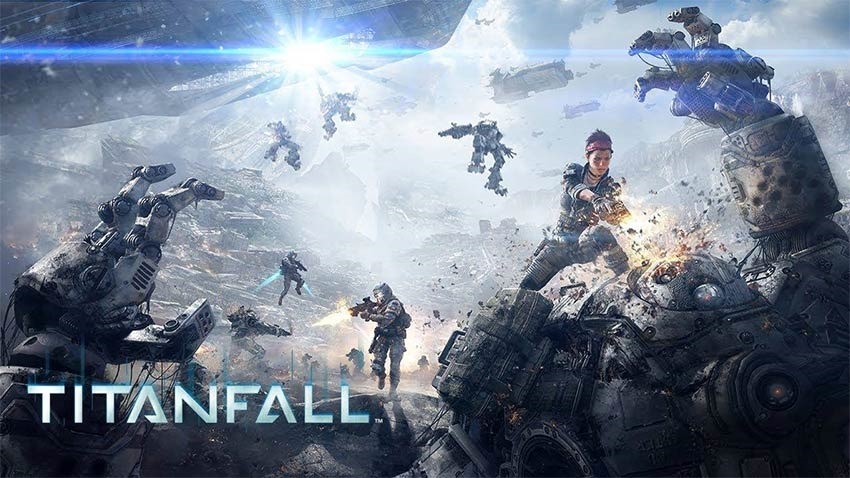 You can be grumpy about the free-to-play Battle Royale game Apex Legends all you like, but the fact is that Respawns new multiplayer game, set in the Titanfall universe, is a heck of a lot of fun to play, even for people who don't generally like the genre. It's a bit like Overwatch meets Fortnite, and is super slick and polished.
As we now know, Apex Legends comes at the expense of Titanfall 3. According to some reports, the work that went into Titanfall 3 was re-appropriated for use in Apex Legends, with Respawn confirming that they're not working at Titanfall 3 at all at the moment. That's a crushing disappointment for those who love the series. And everybody should; Titanfall 2's single player campaign is one of the very best FPS campaigns ever made, while its multiplayer was an absolute blast.
Still, there's a bit of hope! In a tweet, Respawn boss Vince Zampella says there's a more Titanfall coming later this year.
Taken in isolation, Zampella's tweet raises questions. The word "experiment" suggests whatever's coming might not be a sequel to Titanfall, but something else set within its universe, just like Apex Legends is. Hell, it could even be a mobile game (you have phones, don't you?). In its financial briefing yesterday, however, EA says that Respawn is working on "premium game" with a "new twist" on the Titanfall universe.
In an ideal world, it'll be a purely single player Titanfall game – leaving Apex Legends as the multiplayer bit. While the mechs are cool and all, I don't really feel that added much of worth to the standard multiplayer modes, mostly because they were glass cannons. I'd stab Darryn for a new Titanfall single player game though. Hell, I'd stab Darryn for a croissant right now.
Last Updated: February 6, 2019