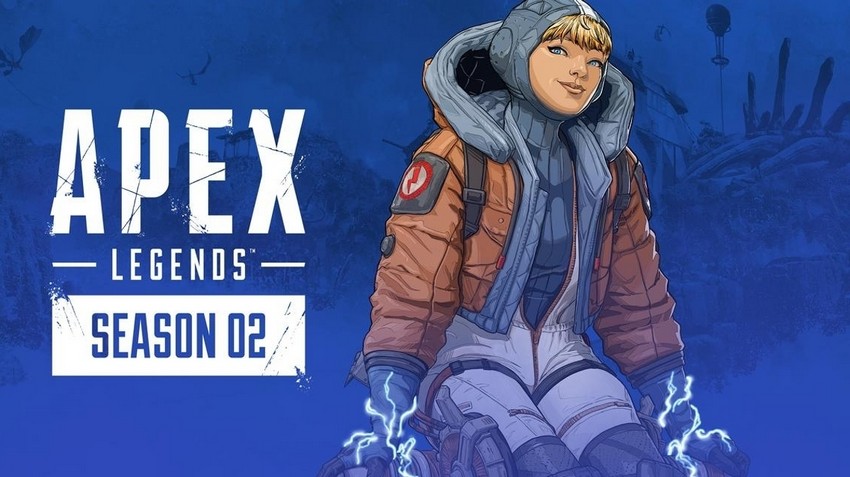 Season two of Apex Legends has been a massive success. After the damp squib season one Battle Pass left gamers grumbling, developers Respawn Entertainment listened to their player base and set about making significant changes. We've seen a new legend introduced in Wattson, with a second – the mysterious hacker Crypto – already being teased heavily. The existing legends and weapons have been rebalanced brilliantly, while Respawn has also made dramatic changes to the game's map and its mechanics. Combine that with brand new daily/weekly challenges and an extra tier of competition with a Ranked Mode, and Apex Legends has never felt fresher and more exciting to play. The problem comes when you actually try to play it.
If you've been logging into Apex Legends over the last few weeks, chances are that you've probably spent half your time looking at "Code: Leaf – Server connection lost" errors. These would happen after your squad has readied up and matchmaking begins, dropping you back to the title screen. At best you could then just enter the game again and retry, but sometimes you would end up in a seemingly unbreakable loop of the game attempting to re-establish connection with the servers again. In those cases, restarting the entire game is your only option.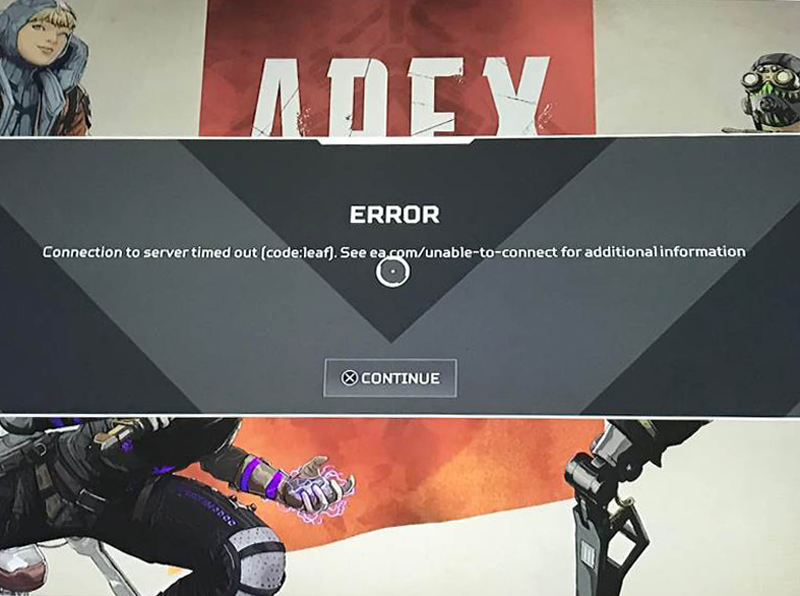 While these types of errors have been around since launch, Apex Legends' season two update appears to have increased their frequency exponentially and it's getting bloody frustrating. If you – like me – were hoping that yesterday's weekly update would provide some kind of relief, then unfortunately I have some bad news for you. As revealed by Respawn in a recent Reddit post, the development team actually don't know what is causing the issue or how to fix it.
CODE: LEAF/NET

First some context as to what these errors mean:

code:leaf – the server never answered us when we asked it if we could connect

code:net – we were on a server and it disappeared on us and stopped answering

Back at launch we had a few different things that would display an overly generic timeout error, and the problem was that it could mean 4 different things (only one of which was a true timeout). So we added 4 different error strings and put random words in each one so that we could differentiate them both at the customer support level and also on our error tracking backends.

In our 1.2 patch, users started getting this more often. The consistent report is that it happens after an extended time on the Kings Canyon load screen just after a match starts.

The vast majority of players reporting the error are getting code:leaf. This means the backend created a match, our servers successfully talked to one another, we sent users there, and the player never got an answer from that new server.

We then gathered enough data to prove that servers don't think clients are timing out, but clients think servers are timing out. That was a strange finding. We also verified that we aren't launching matches that are partially full – so code:leaf seems to hit every single player on that match server, not just some players.

So we've been investigating a lot of situations that could be causing this and working our way through theories to see what it could be and steadily eliminating possibilities. In addition to the work ongoing on our end, we've also been working with Multiplay and data teams to gather more telemetry.

We'll keep you all updated on progress as we continue to work on this.
So, TL;DR: Everybody is getting the problem, and nobody knows what to do about it. Bugger. It's a testament to how good season two of Apex Legends actually is though that this error won't stop gamers from playing, but all that goodwill can only last so long. Respawn will need to fix this soon though or it's going to start driving people away.
Last Updated: July 17, 2019