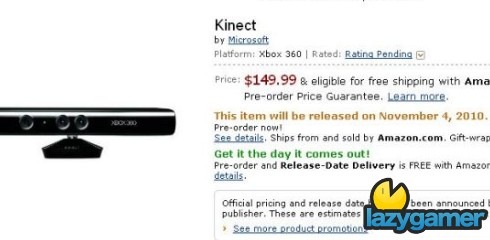 Amazon and Gamestop have put up the Kinect for pre-order with both sites slapping the same $149.99 (R1200) price tag on it.
Strangely Microsoft did not officially announce a price for the Kinect during E3 and I do feel that if they try to offer it for more than $100 they are going to run into problems so I hope these prices are wrong.
We had some decent hands on with Kinect today and will be posting up our feelings about that in full on Monday.
As a pre-note I can say we have mixed reactions and feelings on how well it works…
Last Updated: June 18, 2010