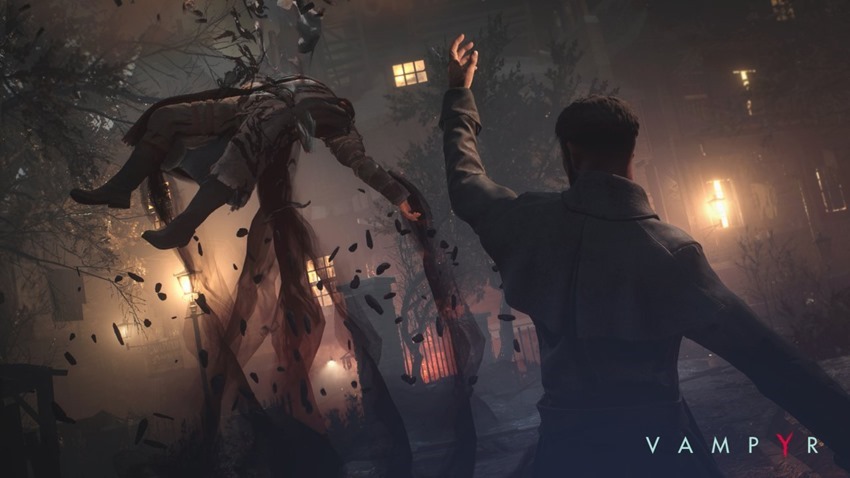 I've been excited for Dontnod's Vampyr for some time. The prospect of a vampiric RPG where decisions matter tickles me right in the jugular. When recent previews suggested the game was half-baked, I was a little disheartened. Given the developer's previous games – the middling Remember Me and the lovely Life is Strange – it was hard to gauge how good – or bad – Vampyr might end up. After reading a few reviews, I'm still not entirely sure. Opinion on the game is varied.
Some found its story and characters compelling, others found it backwards. There's no real consensus, but I think if you want a tough, tense RPG, Vampyr not suck.
The story may be a tad lackluster, and the combat may be clunky as hell, but Vampyr does offer a compelling adventure for those looking for some blood-sucking fun. It also manages to effectively make you feel like a creature of the night at times. Unfortunately, the frequent technical issues sapped just about every ounce of joy from the experience, leaving this digital world a dry, lifeless husk.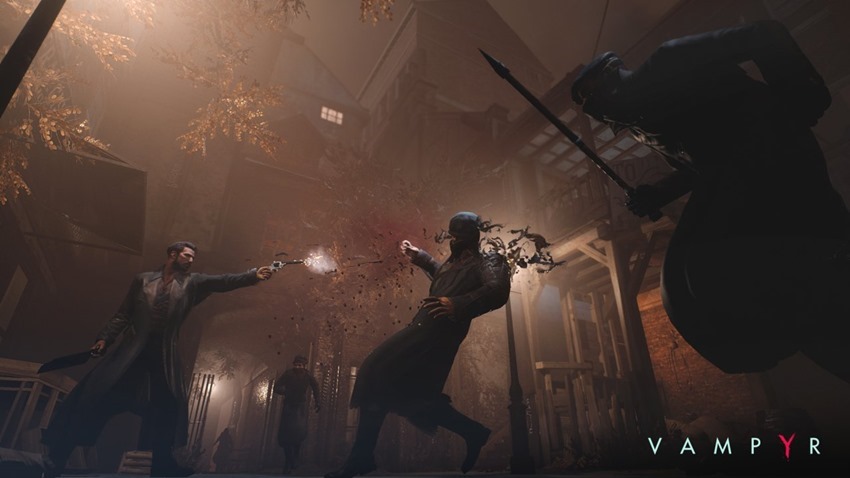 The bottom line: Vampyr is a great experience. Its fun story will keep you intrigued for hours upon hours, and refined and simple gameplay will keep you hooked for even more. While the game does suffer from a few bugs and texture problems here and there, it doesn't stop it from being a terrific game, one might even call it a sleeper hit. If you're looking for a long game to sink your teeth into during the game's industry's normal summer lulls, then this might be perfect for you.
But had Vampyr taken time to fully flesh out all those moral grey areas for the rich narrative vein they presented, rather than treat them as a resource to prop up an unremarkable combat system, it could have been a pretty special game. As it is, even with lashings of the red stuff, Vampyr ends up decidedly beige.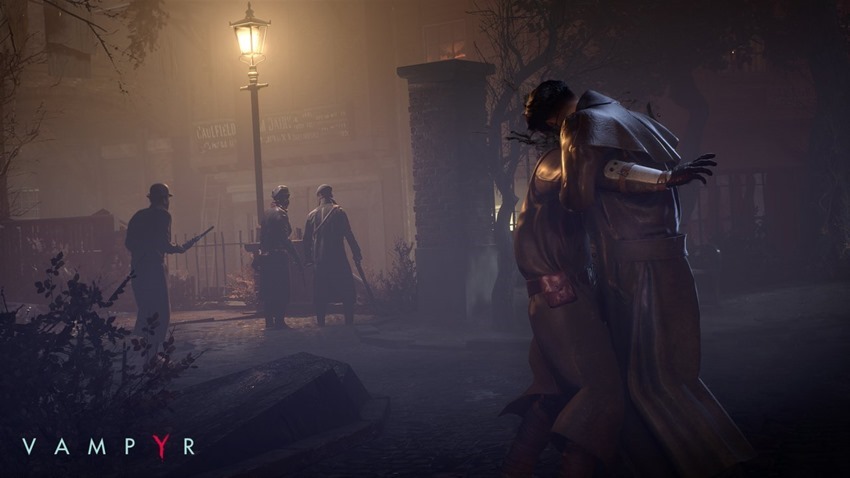 With great combat, compelling characters, and a mission structure that ensures the players sees the direct effects of their actions, Vampyr is one of the best action-RPGs I've ever played. While it may not offer the sheer size of a Witcher or Fallout, it tells a resonant and consequential story that's married it to some of the best open-world quest design around. This is one that's absolutely not to be missed.
Vampyr feels like a game from a different time. No, I don't mean because it's set in 1918 London. Vampyr feels like a dug-up PlayStation 2 game. It wears its ambition on its sleeve, even if it looks at times to be wearing a tank top. The underlying game mechanics require a certain amount of suspension of disbelief, but those that can will find an entertaining penny dreadful.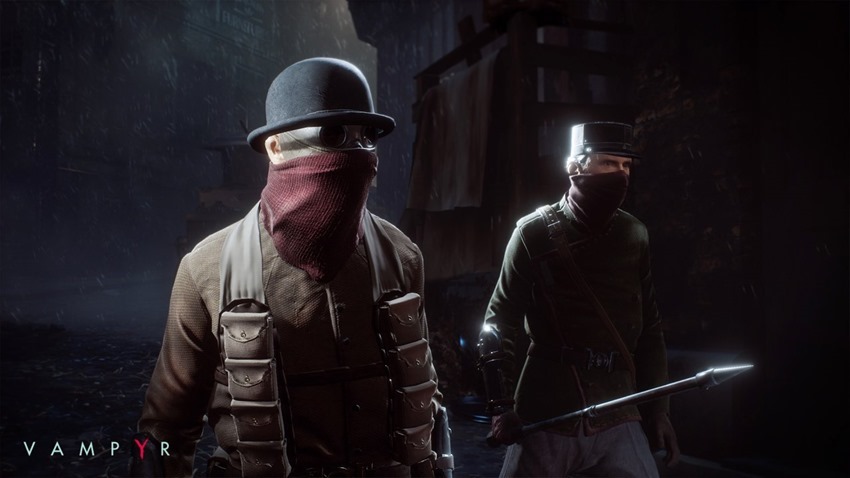 As a whole, though, there's a good, if occasionally clunky, game here, with some really interesting ideas. That central pull of vampiric power at the expense of people's lives and the evident consequences of all your actions is well realised. While the sense of investment in the world is strong as you run around with pockets full of drugs trying to avert disease based failure. The people you're trying to save, or deciding to eat, are fleshed out well enough, and with enough complexity, to leave you making decisions based on what you believe, not through totting up some in-game metric. It's a very narrative focused game with some rough edges, and a slow conversation heavy pace, but the shape overall is an enjoyable take on a gothic vampire fantasy.
And yet, the credits roll on Vampyr with the realization of how seldom we see an open-world RPG experience like this, where being a citizen with a responsibility to a place and its people feels personal, even if that investment lies in who looks delicious tonight. Vampyr is certainly shaggy and rough in the technical department, but its narrative successes still make for an impactful and worthwhile experience.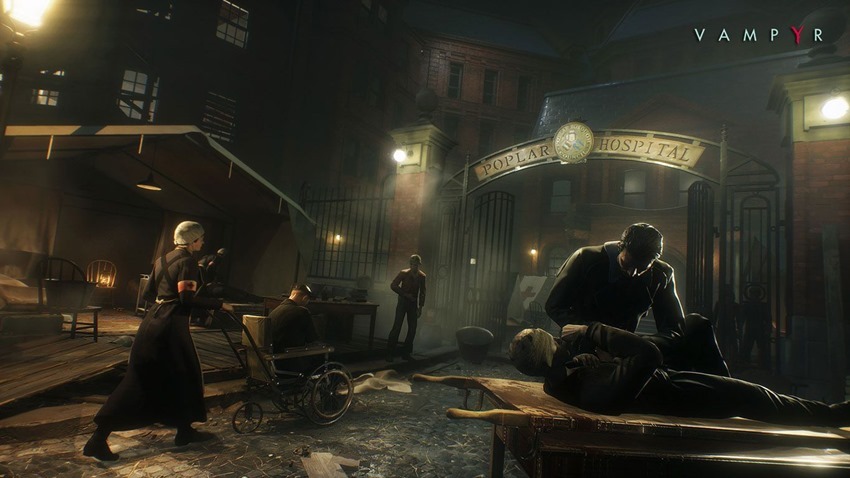 Vampyr is a slow burn of an RPG, taking its time to ramp up its intriguing blend of science and the supernatural in an elaborately gloomy version of London. When it gets going you can see the potential of the way it offers you more power if you consume its interesting citizens. But Vampyr never commits to this idea to the point where I felt I needed to make that sacrifice to succeed in its relatively simple combat, which leaves it feeling toothless and vulnerable to having a lot of its fun sucked away by technical issues, despite its genuinely engaging story.
It's a real shame, because Vampyr has some really interesting ideas that never really come to fruition due to its narrow-minded focus on a combat system that's dull, unappealing, and quite frankly unnecessary. If the RPG system was tied into improved dialogue options, we might have had another Life Is Strange on our hands. Instead, it's likely to be another Remember Me.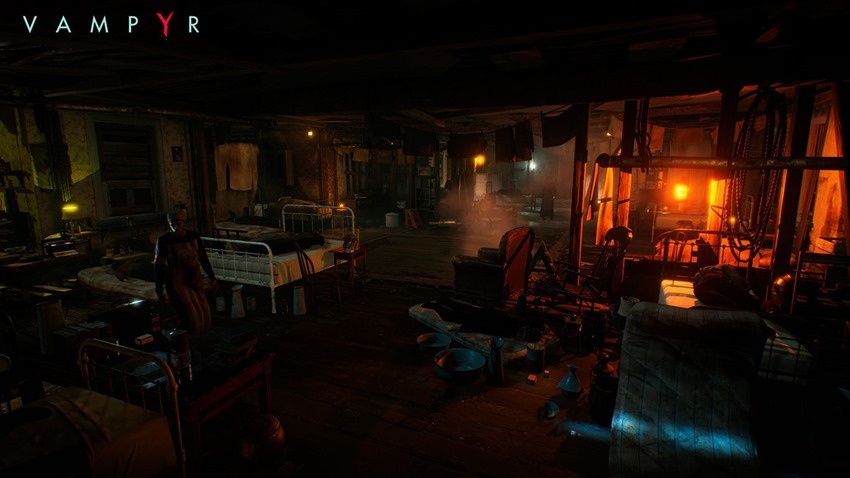 Ultimately, the sum of Vampyr's emphasis on story, combat, and progression combine to produce a video gaming experience that will appeal to those outside the RPG and adventure genres that it seeks to combine. My hope is that it finds its audience so that we might yet again see Dr. Reid on an even grander scale in the future.
Vampyr serves delicious ladles of angst and drama with a hearty slice of excellent, morally grey choice system that will genuinely surprise you, all wrapped up in a wonderfully gloomy London. It's just a shame the combat turns a bit sour.
Last Updated: June 5, 2018