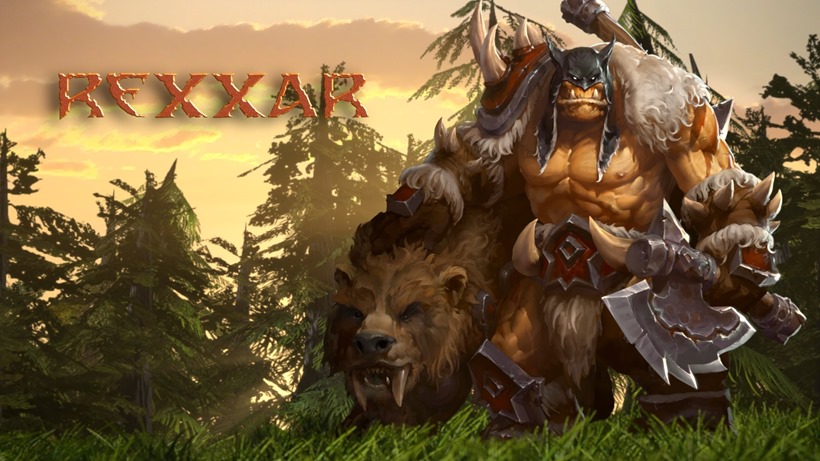 Which are better; Orcs or Ogres? It's a tough question – one that many will ponder for years, even decades, only to conclude that it is truly impossible to answer. Blizzard however, solved this dilemma years ago with a character called Rexxar. The beastmaster combines the best of both orc and ogre into one neat package (friendly bear included), and he is now available in Heroes of the Storm for all to enjoy!
Here's his trailer (via the HotS blog):
Rexxar, the Champion of the Horde, is a half-ogre, half-orc beastmaster of the Mok'Nathal clan, and is the first ranged Warrior to wander into the Nexus.
Players who choose to hunt by Rexxar's side in the Nexus will find a Warrior like no other. Rexxar's trait is Misha, his loyal bear companion who will fight with you and distract enemies while you throw your axes from safety. Use Spirit Swoop to slow all enemies in a line and set up a charge from Misha who will stun any enemy she hits. If your faithful friend gets low on health, Mend Pet will make sure she's ready to get back into the action.
Rexxar is a unique hero in that he has Misha, a cute cuddly bear, accompanying him everywhere he goes. Except Misha isn't cuddly at all… she will charge at an enemy and pummel them to death on command!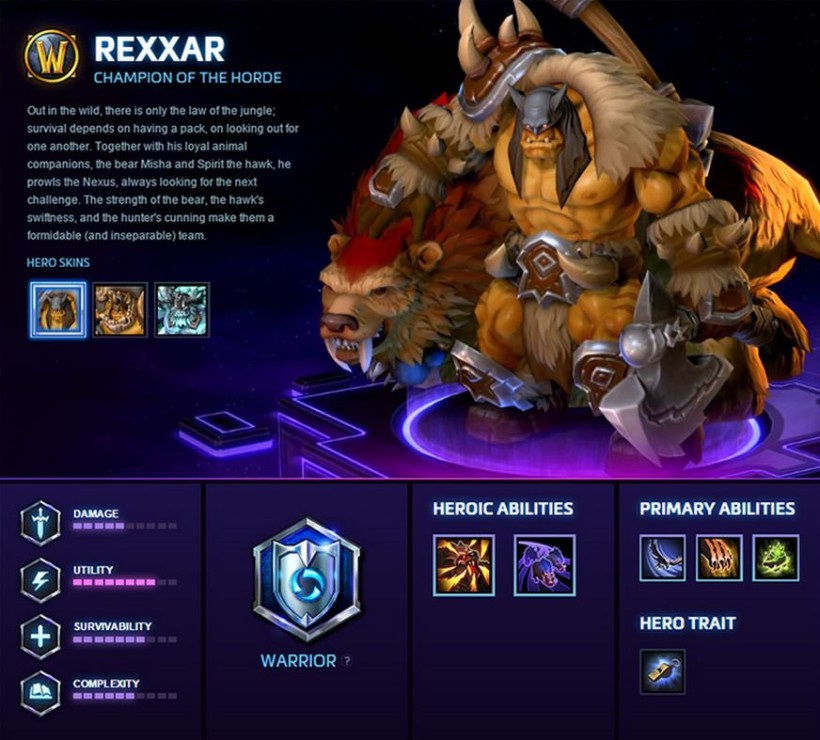 If you'd like to get your hands on the pair, it'll cost you a steep 15000 gold. Alternately, you can pay lots of Randelas instead, though the exchange rate is quite tear-inducing at the moment (9,99€… ow my wallet). As much as I'd like to play the beastmaster myself, I'm going to do the smart thing and wait a couple of weeks, at which point the gold price will drop to 10000.
What about you? Do you have enough saved to purchase Rexxar and Misha this very second? Or will you be waiting patiently?
Last Updated: September 9, 2015