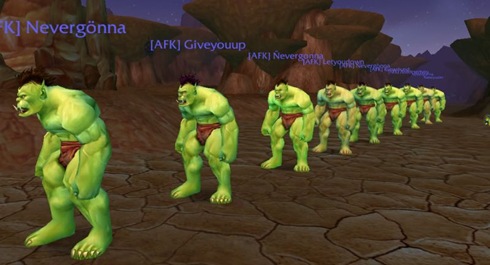 If you are one of the only people on the planet who isn't sure what being RickRolled is then click here and then here to explain what it's all about.
However I'm guessing that while you may have been RickRolled before you more than likely haven't been RickRolled in World of Warcraft. It also shows us that people just have way to much time on their hands.
Thanks to Gazza for stumbling over this image and sending it in, you can click on it to get a better insight into the true horror that is World of Warcraft RickRolling.
Last Updated: August 11, 2009