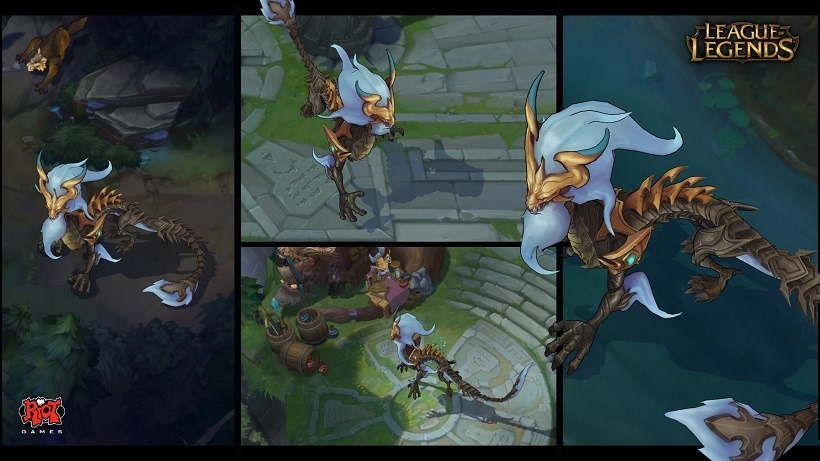 Back in 2013, Riot teased a brand new dragon champion for League of Legends. Ao Shin was his name, and he has yet to be released.
Where is this character today? Is he still in development? Does he even exist? Fans have been speculating for a very long time now. Thankfully, Riot have now put them out of their misery.They've finally shed some light on the  Ao Shin mystery in a new forum post (via Polygon):
Late 2013, we gave a super early preview of an eastern-inspired, serpentine storm dragon named Ao Shin that was in the first phases of champion creation. Then, in the two years that passed (aside from a few comments in low-key conversations) we went silent. Totally a mistake on our part, and the mystery around this dragon has only increased over time.

Now that 2016 is upon us and production schedules are being finalized for early this year, we finally have an update: the dragon that we previewed in 2013 has evolved tremendously over time. As such, we will not be releasing the champion that you know as Ao Shin, but in the first half of this year we will be releasing a dragon champion. His name is (tentatively) Aurelion Sol.
In the same post, Riot detail why exactly Ao Shin never saw a release. To sum up, they battled to give him a good set of abilities, worried about animating him (though they were confident they could overcome that obstacle), and struggled to place him in terms of lore.
It seems they've solved most of those problems now though. Aurelion Sol is a new and improved Ao Shin, and he will be out in the next few months. Despite a very large roster, Riot always somehow manages to spit out completely unique champions.
I'm quite keen to see what Aurelion Sol is capable of! What about you?
Last Updated: February 22, 2016