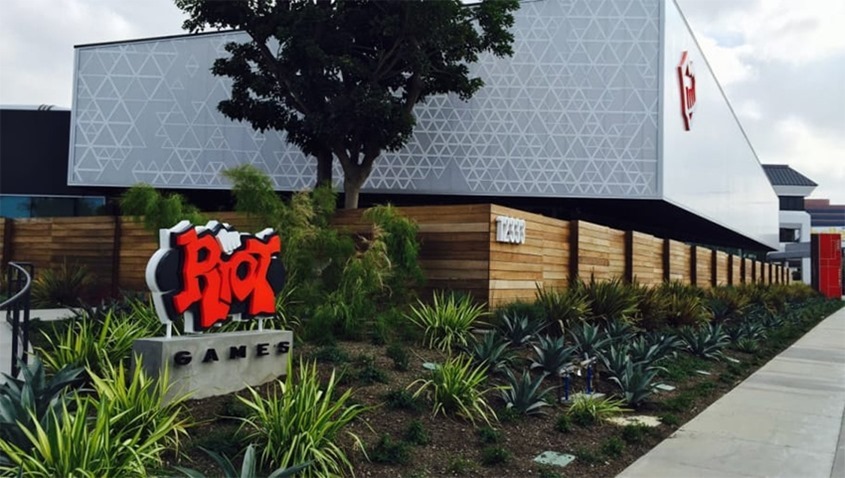 A few weeks ago, a Kotaku article highlighted a culture of toxicity and misogyny at Riot games, the developer of League of Legends. The article anonymously profiled former and current employees, men and women, showcasing a large company that internally alienated people who weren't straight, white men. The report was thorough and detailed, but hardly surprising. That sort of fraternity culture is rampant in technology and gaming.
In a blog post, Riot has said that it wants to do better, highlighting what it calls its "first steps" to combat the status quo.
"For the past three weeks, we've been focused on listening and learning," says Riot. "As a company, we're used to patching problems ASAP, but this patch will not happen overnight. We will weave this change into our cultural DNA and leave no room for sexism or misogyny. Inclusivity, diversity, respect, and equality are all non-negotiable. While there is much to improve, there is a tremendous amount of good at Riot that will drive this change. This is our top priority until we get it right."
Riot has also apologised to employees past and present, saying that they're "sorry that Riot hasn't always been—or wasn't—the place we promised you. And we're sorry it took so long for us to hear you. In the days, weeks, months, years to come, we're going to make Riot a place we can all be proud of."
They've outlined just how they plan to change their company culture, which includes new management teams, better hiring practices, better staff training, and open channels to report harassment.
"We've always believed that Riot should be the home for the very best talent in gaming," concludes the post. "It's clear we've fallen short of that goal. But we've never backed down from a challenge before and we don't plan to start now."
While it'll take a long time to weed out industry sexism, messaging like this goes a long way to changing things, and it's nice to see a company take responsibility.
Last Updated: August 30, 2018