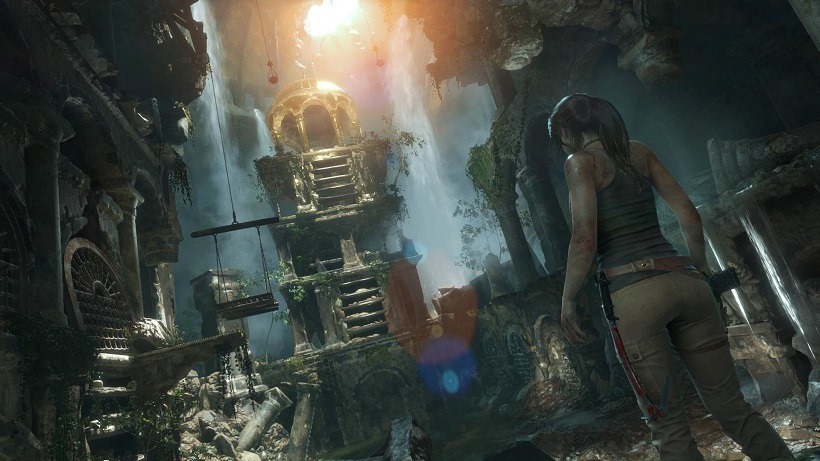 Rise of the Tomb Raider was easily one of the best games of 2015, but a lot of people missed out on the chance to play because of its strange exclusivity on Xbox One. Microsoft held on to the sequel tightly, making sure that their console was the only one with Lara Croft on it during the holidays, and Windows being the second to get to it shortly after. And it seems that the latter has somewhat blown the Xbox One out the water in terms of sales.
That's according to SuperData, who collect information regarding digital sales of titles over a range of different platforms. Putting Rise of the Tomb raider under the microscope, SuperData reports that Crystal Dynamics sequel sold close to three times more on PC than Xbox One, attributing the lower console sales to launching alongside the likes of Fallout 4. Something with Microsoft's Aaron Greenberg previously shrugged off as a non issue.
But that does paint an interesting picture. Microsoft claimed earlier this year to be very happy with the sales of Rise of the Tomb raider, stating that they have passed well over 1 million copies. If true, and taking into account that most of PC sales are digital anyway, it means that Tomb Raider sold rather astronomically on PC alone. And that's before it has a chance to launch on PS4 later this year.
Although SuperData does point out that the month of January was otherwise relatively quiet, which definitely helped Rise of the Tomb raider's chances. Looking at the whole picture, game sales during last month rose by 8% year on year, with a total of $6.3 billion generated in digital sales during the month. That's without a large handful of large releases, which is quite impressive.
But there's little doubt now that Rise of the Tomb Raider is doing well despite the backlash it received post-launch for it's exclusivity plans. Would it have made a difference in the short-term. Possibly, but perhaps increasing the demand for the sequel wasn't a bad idea either.
Last Updated: February 26, 2016