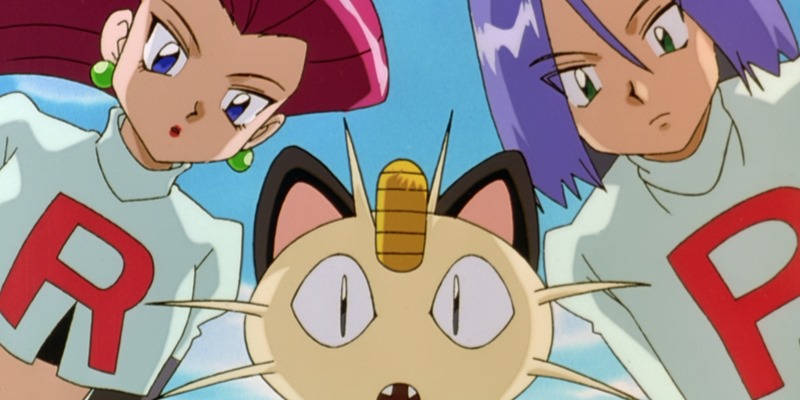 I don't think I've ever witnessed a phenomenon like Pokemon Go before. A game that has actually managed to get people to experience the feeling of being outdoors, social and without a comment about your mom being thrown around in the process. Nintendo's mobile experiment is paying off beautifully for the big N, creating an ecosystem of worldwide gym battles and watching people wander around in a daze as they focus on their smartphones.
It's like watching a real-life version of The Happening, only with less Marky Mark. It has of course, resulted in some crazy tales being spread around the world. Here's a few samples of said stories.
Here's the first bit of madness, and I'm not talking about the excellent British band: Thieves are using Pokémon Go to their advantage, because watching somebody walk around with their face glued to the high resolution smartphone in front of them makes for an easy mark. Authorities in Missouri's O'Fallon are already warning civilians to be vigilant, having released the following statement: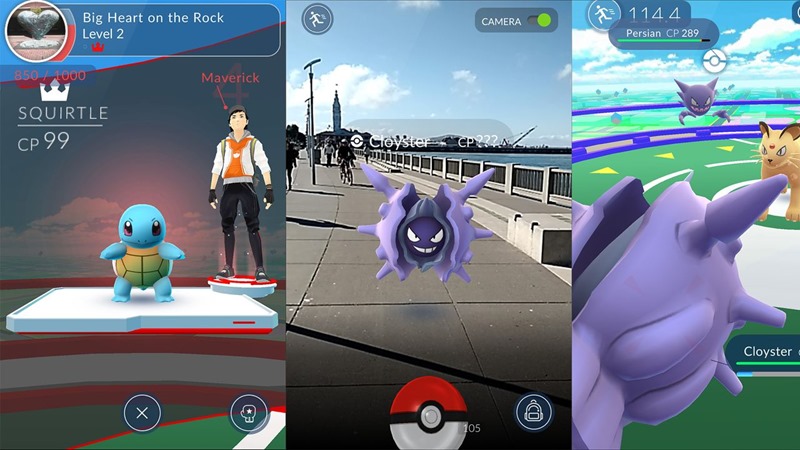 This morning at approximately 2 AM we responded to the report of an armed robbery near the intersection of Highway K and Feise Road. We were able to locate four suspects occupying a black BMW a short time later and recover a handgun. These suspects are suspected of multiple armed robberies both in St. Louis and St. Charles Counties. It is believed these suspects targeted their victims through the Pokémon Go smartphone application.
It gets even more crazier. According to the fuzz, these robbers were creating their own Pokéstop to lure players in and rob them blind in the process, a tactic usually reserved for Team Rocket shenanigans in the Pokémon cartoons. "Apparently they were using the app to locate people standing around in the middle of a parking lot or whatever other location they were," the cops continued via CNET.
We arrested all four suspects and recovered a handgun. We felt it important for our residents' safety to share what we did know and remind them to be cognizant of their safety and surroundings.
In even more horrifying news, a search for an elusive pocket monster led one woman to discover a RegiMortis, the cadaver Pokemon. And by that, I mean an actual corpse. The story goes that a 19 year-old lady stumbled across a corpse, although details of this are spotty at best as the Riverton Police Department said to GameSpot that: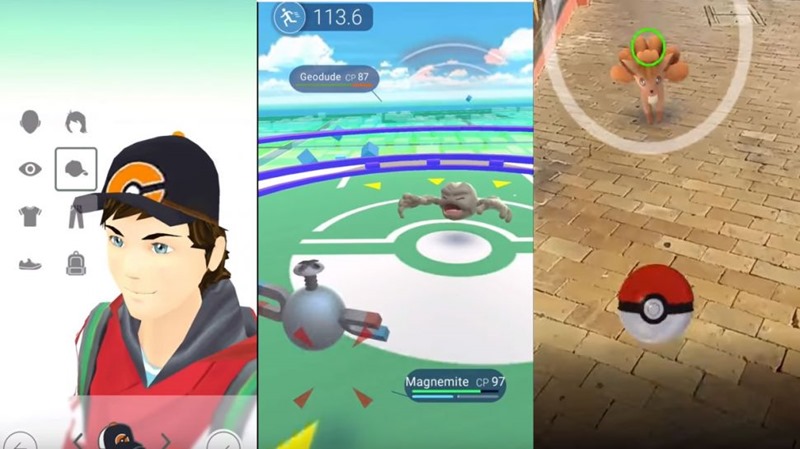 At this time the investigation is ongoing. Further details as to the circumstances surrounding the death will be released after preliminary autopsy results are received and we have a clearer picture of what occurred.
In vehicular news, the US state of Washington is urging players that the only thing more dangerous than drinking and driving is driving and playing Pokémon Go. "No Pokemoning from behind the wheel," the Washington DOT said in a hilariously out of touch tweet while commuters most likely decided to see if a Clefairy was nearby when they hit a red light at the robots.
Finally, the most dedicated Pokémon Go player of the year award goes to the man who decided to catch a Pidgey. While his pregnant wife was right next to him at a local hospital. Reddit user Bringther1ot posted an image of his antics while his wife was being prepped for a C-section delivery, with the following caption: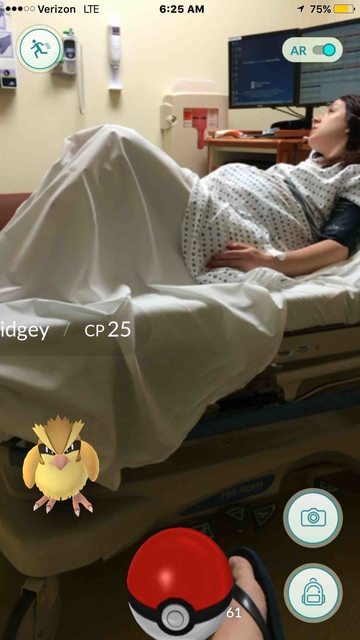 When your wife is about to have a baby and a Pokémon shows up and you have to low-key catch it…
At least his wife found it funny, as he explained to Buzzfeed that "She just kind of laughed at it".
It was primarily an eyeroll once she realized what I was doing.
And that's just a brief taste of what's been happening outside since Pokémon Go launched. Expect even wilder stories to surface soon.
Last Updated: July 11, 2016