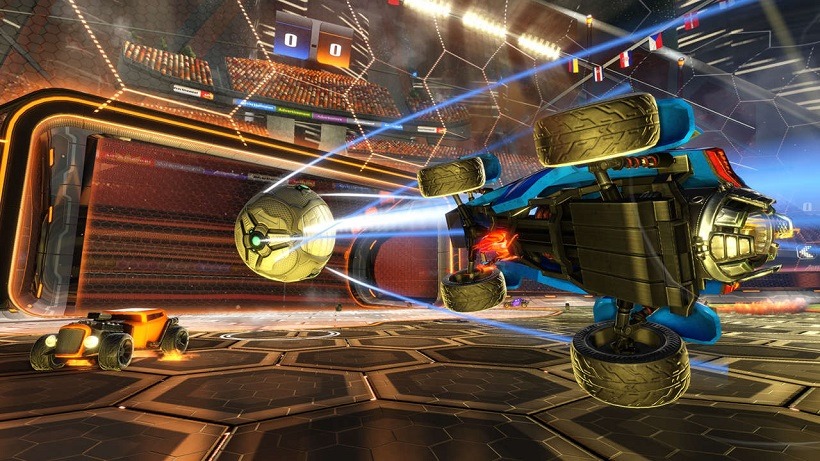 When Psyonix announced the Rocket League Championship series, they never dreamed it would be this big. Then again, the same could be said about their "hot wheels soccer" game which also hit the big time upon launch. Rocket League continues to peddle on as an "up and coming esport" and the success of the first season of the RLCS led to the immediate announcement of season two, and now after a short break we're back for season with a prize pool of $300,000.
Season Two ended with Flipsid3 Tactics defeating Mockit Aces to win their share of the $250,000 prize pool. The Season 3 Open Qualifiers kick off on the 9th of Feb in both Europe and North America.
The open league will slim down teams to eight from each region who will compete in the Rocket League Championship Series for the $300,000. Rocket League are eventually going to add an Oceanic Region noting continued success down-under.
Rocket League will also have its very own talk show airing in March which will keep fans of the series up to date with what's happening in the Championship Series. The show will run weekly instalments and it's unclear right now what the topics will be, but we can safely assume they will be along the lines of upcoming matches, previous matches, analysis, and all that which makes up a sporting broadcast.
Rocket League has consistently grown throughout 2016 as the title was something new in the ever-expanding industry. Rocket League is still growing and competing against esports which have existed for the better part of a decade proving that steady pace is needed to ensure longevity of this esport.
Like esports?
Check out esports central
Last Updated: February 8, 2017