Rocket League is still trucking (karting?) along, with the team over at Psyonix pumping more content into their runaway success of football meets motorsport. Rocket League right now is rooted in your living room – either playable on your favourite consoles or PC. But near the end of this year, Rocket League is launching on arguably the most important platform. The one that will let you take your physics-defying antics on the go, the only platform that has Mario and Luigi cars as of right now.
Yes, Rocket League is launching on the Nintendo Switch near the end of the year, and patient players are going to be rewarded (or just rewarded for buying the game a third time, like me). The portable version of Rocket League won't be compromised one bit, and instead includes some neat Nintendo-themed content for you to flaunt over your competition. There are two incredibly colourful representations of Mario and Luigi in Rocket League car form, which are only bested by the third exclusive vehicle.
I'm talking about this stunning beauty. A car that Samus herself would roll around in while shooting Metroid out of the sky.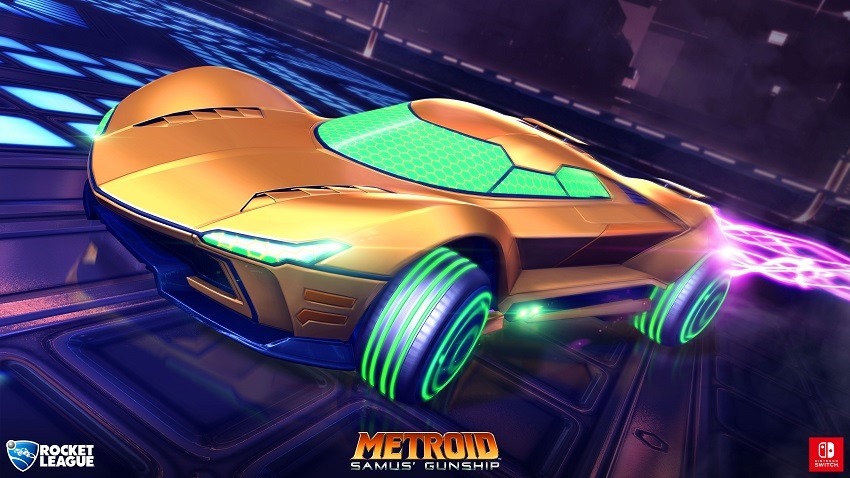 The Switch version will also include a variety of Nintendo gear, Mario hats and customisation items such as unique boost effects and more. It's just a nice way of setting apart the Switch version from the rest of the blossoming game, which has received everything from Mad Max to Back to the Future cars over its short tenure online. And there's a lot more that could be done in the near future, if Psyonix keeps this cadence up.
Rocket League on Switch really can't come soon enough.
Last Updated: August 24, 2017