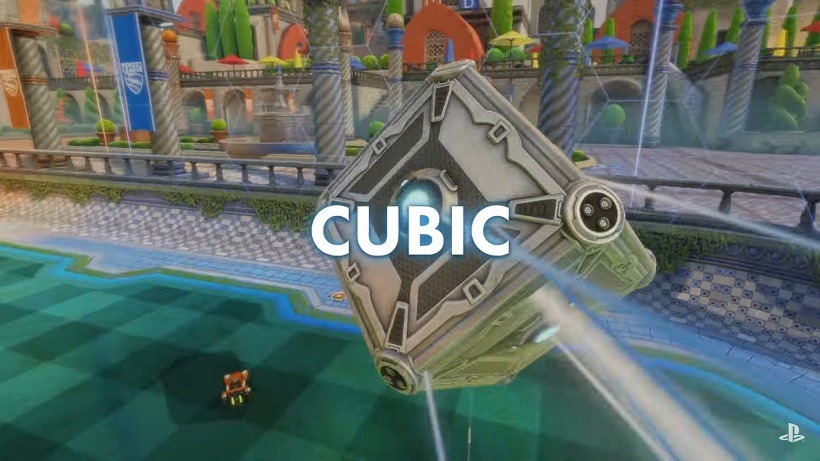 Rocket League is one of the best games I've played all year, and it's easily the best sports videogame I've ever played. And if you struggle with that reasoning, just understand this. It has a ball and two goal posts, just like every other sports game you probably watch regularly. So it's a sport, and a damn fine one at that.
It's also a sport that is finely balanced, with all players competing on identical terms in identical scenarios. But with the free content update coming next month for Rocket League, that's changing in a big way. Rocket League is going to flip some of the most basic rules it has on their heads.
For instance, what if the ball wasn't a sphere, but a cube instead? What if gravity was shifted so that cars could fly longer, and jumps would reach farther? What if the ball itself bounced with the unpredictability of a beach ball? These and many more fun additions are making their way to Rocket League, letting players mutate their matches to create wild new ones.
It's a nice little bit of free content that looks to make the game even more silly fun when wanting to take a competitive break. Personally I really want to try out that cubic ball – because it's going to break so many habits that I've picked up during out Rocket League Tournament.
Rocket League is also set to get another bit of content in December, with the tantalising ice hockey variant being teased at the end of the video. If you can't wait, it'll be streamed by the developers later today. Neat!
Last Updated: October 29, 2015