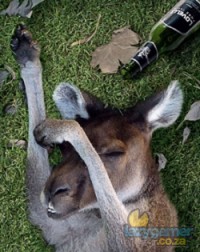 Last week, we reported that due to some sort of error triggered by The Lost and Damned DLC, content blocking was swapped around between Europe and Australia.
This issue caused quite a humorous stir as Australia, who is not supposed to see certain graphic content, had all of it unlocked and viewable, whilst Europe who has had it from the beginning (including us) were left with no pools of blood and a new camera angle that blocks your view during your visits to the ladies of the night.
Sorry Australia, all the fun is gone, and just in time too, because we all know that if Australians are exposed to violent or sexual content that they all turn into bloodthirsty murderers who kick Panda's. I mean surely that would happen right?
Why else would there be so many restrictions on the content that is allowed into the county?
Source: Eurogamer
Last Updated: February 23, 2009