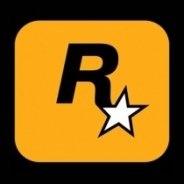 So as you may already know, The Develop Awards took place last night. What you probably don't know is that both UK Rockstar studios received wards.
Rockstar North was hailed as Best In-house Studio while Rockstar Leeds won the Best Handheld Studio prize. Leeds' GTA: Chinatown Wars for DS is still rated by Metacritic as the top handheld game whilst North's The Lost and Damned XBL continuance to GTA IV won them a load of awards at the 2008 Develop Awards and has been accredited as one of the more outstanding examples of DLC on today's market.
I reckon Rockstar should be proud of their accomplishments since they have been rocking us with awesome titles for quite some time. But if you wanna check out the winners list then go here.
Source: develop-online
Last Updated: July 16, 2009