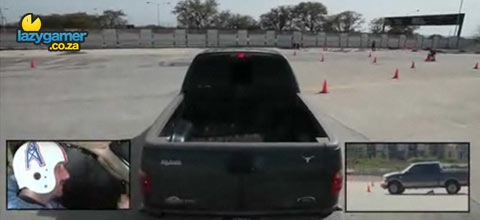 Driving from a behind-the-car camera has always just been accepted as something normal in videogames, even though it makes absolutely no sense.
No one ever floats behind their car while driving it (although some meth addicts may think they are) so RoosterTeeth decided that they want to find out what it's like to do it in real life. By mounting cameras up behind a pickup they, they managed to simulate the experience.
Too bad they didn't actually hang someone up behind the car, now that would have been awesome. Check the video, after the jump.


Source: Joystiq
Last Updated: April 8, 2010