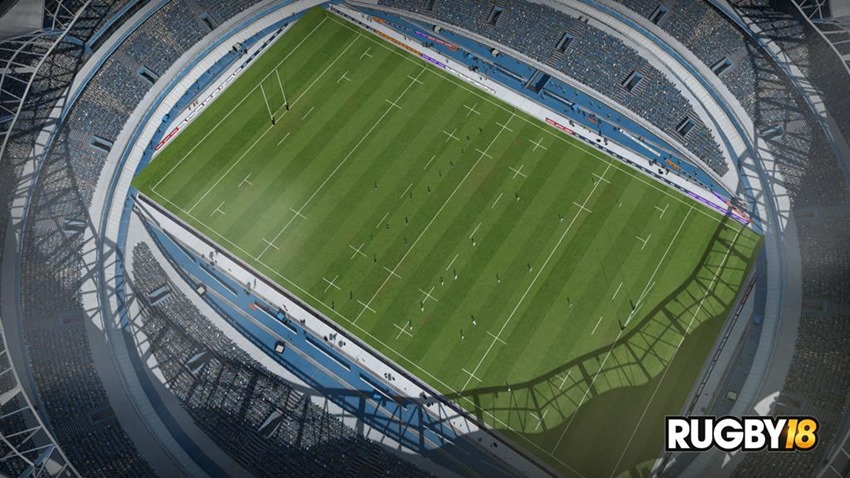 You ask people why they like rugby, and they'll tell you that it's the pure sportsmanship that gets their heart beating. Of seeing your nation represented and watching pure skill propel an oddly-shaped ball across a massive field one ruck at a time. Nonsense and baldercrap. We're a violent species and rugby is the logical evolution of our bloodlust on a global stage.
Rugby is hard, it's violent and the pitch on which those games are played happens to be watered with blood. Perhaps the one aspect of rugby that signifies the sport at its best is the humble tackle. A tactical move to get control of the ball, but completely frightening to be on the receiving end of when close to 200kg of muscles moves impossibly quickly to reach your specific position in space and time.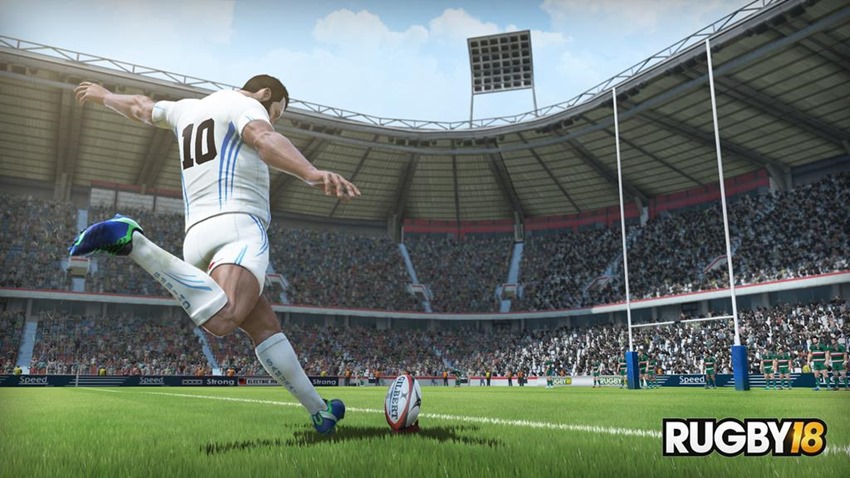 Most rugby games have always treated the tackle as a single command, an action that doesn't require more than a simple button press. For Rugby 18 however, developer Eko Software is planning on adding some proper depth to that crucial match technique by making it more interactive and by also giving players a choice of tackles to make use of. "To do a tackle, we have chosen to do something completely different," Eko Software's Production Director and co-founder Jean-Georges Levieux explained to me at E3.
We have the AI to move and choose which player to effectively do a tackle. The game will pause, and then we'll explain to him on the screen what he has to do to perform the action. And then we will have the game going in kind of slow motion to let him have all the time he needs to do the right action. So for instance here for the tackle, what you have to do is with the right stick you have to tilt it from the player you want to do the tackle who has a blue disk under him, towards [the opposing player]. And then the tackle is done.
It looks more impressive in action, although I'm a complete rucking idiot when it comes to understanding Rugby. Maybe you guys will appreciate it far more than I will. For more Rugby 18 news, here's some tasty information on the mostly northern hemisphere selection of squads that you can play as when the game finally releases in October.
Need more E3 in your life?
Check out our E3 2017 portal powered by Megarom Games and PlayStation
Last Updated: June 21, 2017