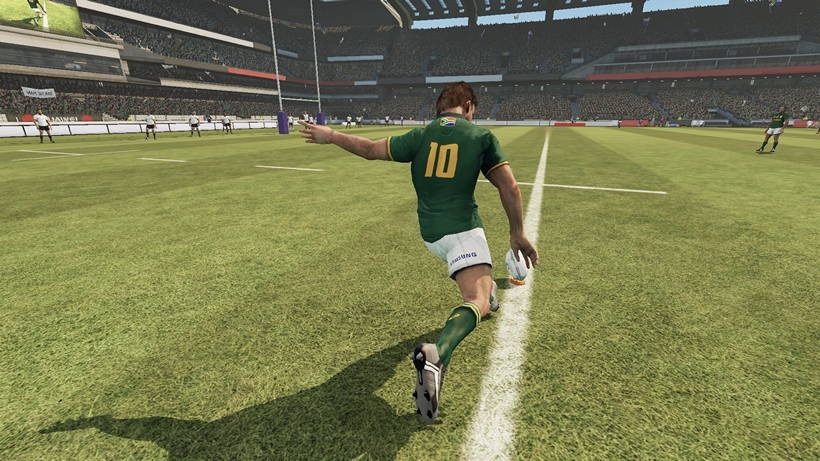 It's been forever since there's been a good Rugby game. Rugby 15 and Rugby World Cup 2015 were not what people had hoped for them to be, though I'm sure they both performed well enough at retail for there to be sequels to those abominations .
That's because there's really such an incredible demand for a proper digital version of that Hooligans sport played by gentlemen. Developer Sidhe's last two games – Jonah Lomu Rugby Challenge and Rugby Challenge 2: The Lions Tour were both well received by (most) critics and fans, so there's a lot of expectation for Rugby Challenge 3. Will developer Wicked Witch Software meet those expectations? Time will tell – there's still a week or three before Rugby Challenge 3 hits shelves.
In the meantime, there's a shiny new trailer for your eyeballs.
It looks, pretty good. Of course, it'll never look like the newest FIFA or Madden games. Publisher Tru Blu just doesn't have the financial, human or technological resources a powerhouse like EA might – but they're certainly doing their damnedest. Rugby Challenge 3, as you'll likely recall, features more modes and officially licenced teams (ones that matter, anyway) than any Rugby game before it.
Here's the sort of stuff you'll find in Rugby Challenge 3:
Updated graphics for the next-gen consoles.
English language commentary from Grant Nisbett and Justin Marshall and French language commentary from Eric Bayle and Thomas Lombard.
Full SANZAR license, marking the first time in Rugby Challenge that the full official Super Rugby will be playable instead of the generic Super 15.
Rugby sevens
Be a Pro Mode – join a club as a rookie player and work your way up over 13 seasons
FanHub – Create, edit and share players
Full official licenses with New Zealand, Australia, South Africa and England national teams.
Fully Licensed Super Rugby, as well as feeder competitions, including South Africa's Currie Cup, Australia's National Rugby Championship, and New Zealand's ITM Cup.
Aviva Premiership will be licensed due to licensing with the Rugby Football Union
I do feel that the game's out a little later than it should be; it would have really benefitted from the World Cup mania – but hopefully it's worth the wait.
Last Updated: April 1, 2016