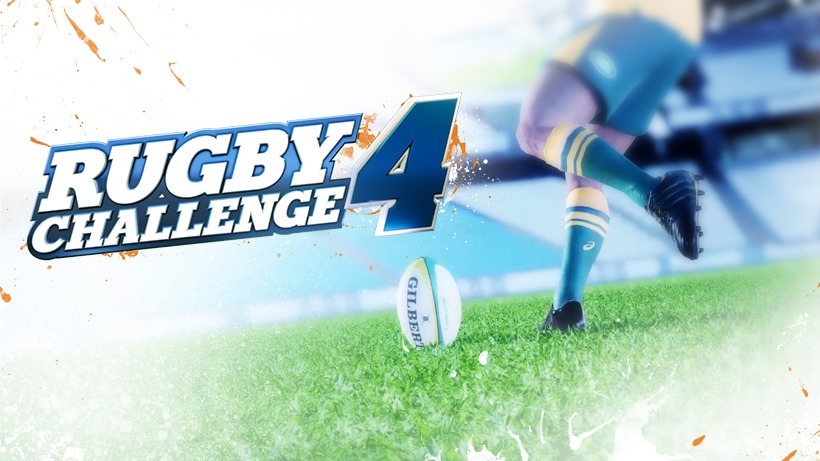 It's rugby season once again, but this year the competition is going global once again. It only happens every couple of years, but with bragging rights on the line and a legitimate claim to prove that the last team standing is the best in the world, just about every rugby fan has their eyes on Japan right now. Kicking off late September and running until November, the only thing missing this year is a decent tie-in game.
EA no longer produces rugby games (although in hindsight that may be for the best), with the big egg having been dropped. So who's picking up the ball this year? None other than Melbourne based games developer Wicked Witch , who'll be looking to score some points with Rugby Challenge 4. There's no trailer for it yet, but here's the list of features!
YOUR WAY TO PLAY
Dive into a match solo or with friends, create your own pro and climb the ranks, or coach an entire team in Career mode.
REALISTIC GRAPHICS
All new visual effects ranging from dynamic lighting, weather and field wear, in stunning high definition!
​SET PLAYS
Choose from a variety of tactics for added strategy on the field.
​FANHUB
Custom create your own star players and teams. Choose from the best of the best.
NEW AND UPDATED TEAMS
More than 300 players with photorealistic likenesses from over 25 licensed teams.
It's been more than three years since the last Rugby Challenge game and while that wasn't perfect, Hammer reckoned that it was quite Naas at least:
It's fun, and probably the best Rugby game available right now – but is still far from the digital representation of the sport we fans crave. Fortunately, an abundance of tournaments, couch co-op and the Be a Pro mode provide plenty of replay value.
Wicked Witch say that Rugby Challenge 4 will include the All Blacks, Qantas Wallabies, USA Eagles, Georgia, ITM Cup, Aviva Premiership, Top 14, RaboDirect Pro12 and Super Rugby teams in the roster. It'll be out on PS4 and Xbox One in December, with a PC and Nintendo Switch release coming later.
Last Updated: September 27, 2019