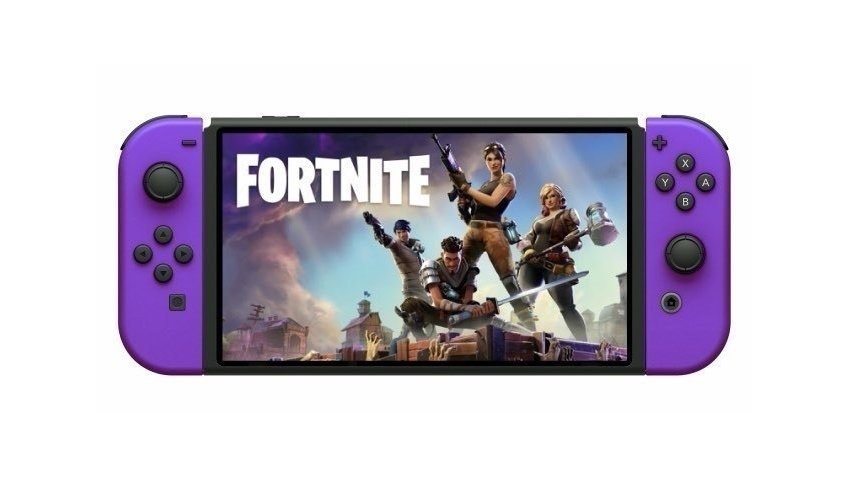 It's E3 month! What that means is that you can expect a world of rumours, leaks, speculation and even outright forgeries to suggest new games, exciting games are coming. Here's just such a rumour.
A single image has been doing the rounds on popular image boards that purports to be related to the stand set up for Nintendo's E3 booth. Unusually, it's not a list of exciting dream games, which – perhaps intentionally – lends it an aura of credibility. What it does seem to show though, in addition to expected and confirmed games like FIFA 19, Mario Tennis Aces and Monster Hunter Generations Ultimate, we have a few new ones.
There's Overcooked 2, which I wouldn't be surprised to see given the success the first game had. There's a look at Starlink, Ubisoft's space-bound toys-to-life game that we last saw at E3. I've heard a few rumblings about it being at the show this year, so that's also unsurprising. The list also shows the long rumoured Switch port of Dragon Ball fighter Z. More interesting? Hi-Rez's Paladins, which is a Hero Shooter. The other big surprise? Epic's Fortnite.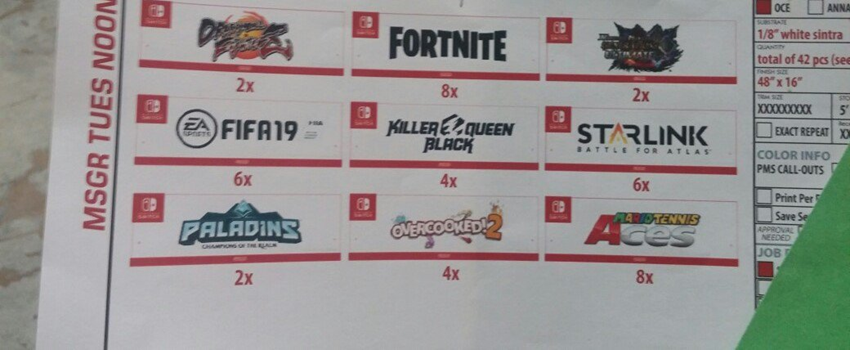 Given that the Switch has a dearth of shooters, these two games would be most welcome. And, also given that Epic seems to want its Battle Royale game on everything including phones, it's not much of a stretch to imagine we'll see Fortnite on Nintendo's hybrid handheld.
Given that Nintendo doesn't shy away from cross-platform play, it may even be able to join in with other platforms. I'd sure as hell play it more if it was on Switch, so I'm holding thumbs that this particular rumour is true. Of course, anyone with a modicum of Photoshop skill and a printer could make a leak like this.
We'll find out in just over a week, with E3 kicking off properly on June 12.
Last Updated: June 1, 2018