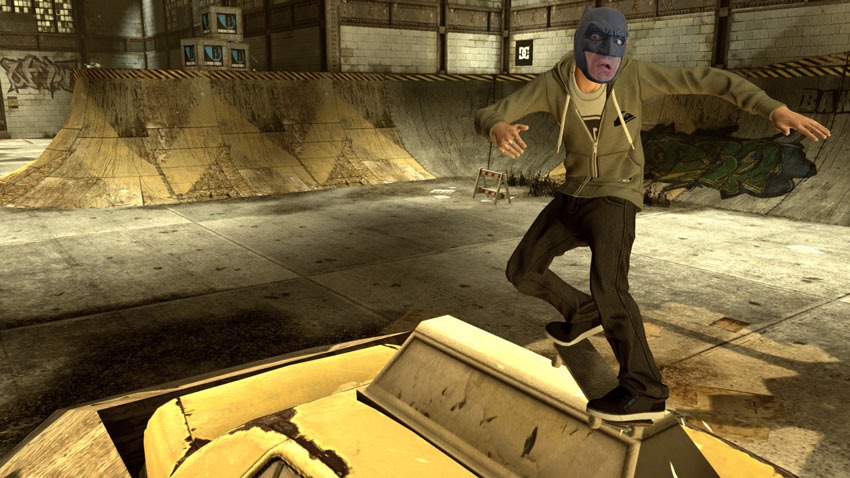 Outside of Call of Duty, Activision's biggest digital export currently is nostalgia. Or to be precise, your favourite games rejiggered with brand new graphics under the steady hand of one of the A-team's tried and trusted in-house studios. The last two years have given us three fantastic returns to retro-mania, in the form of Crash Bandicoot's platforming and racing experiences, while Spyro the Dragon lived again in a fancy trilogy remaster of his own.
So what's next? What could Activision pull out of the vault and give a new lick of paint? Something rather gnarly. Games journo Sabi recently tweeted out some video, claiming that Activision was currently working on prototypes of the Hawkmeister's first two skateboarding games. For those of you unfamiliar with the impact of Tony Hawk Pro Skater 1 and 2, that pair of games is the sole reason why every adolescent in your street started wearing the baggiest of pants and fresh new tarmac scrapes as badges of honour, back in the early 2000s:
The classic Tony Hawk Pro Skater games given a makeover with fancier visuals while retaining their core gameplay? I'd be down for that! Throw in the magnificent third game that Geoff refuses to acknowledge as being the best of the lot and we'd have the finest trilogy this side of a 900 Benihana. Here's the snag though: Activision may be able to prototype a game or two, but they can't legally publish a new Tony Hawk Pro Skater what with their rights to do so having dried up a few years ago and resulting in a final cashgrab that was Tony Hawk Pro Skater 5.
That's not to say that a new deal couldn't be written up though! A while back, Tony Hawk himself hinted that something was in the pipeline. Could it be this remaster? I certainly hope so, even if an HD collection of these two games did exist for a glorious short time before they were yanked off of shelves. If there's one thing that the world needs right now, it's more skateboards, collecting VHS tapes and pulling off the sickest tricks to the tune of the best punk rock bands to ever pop up in a video game.
Last Updated: November 25, 2019