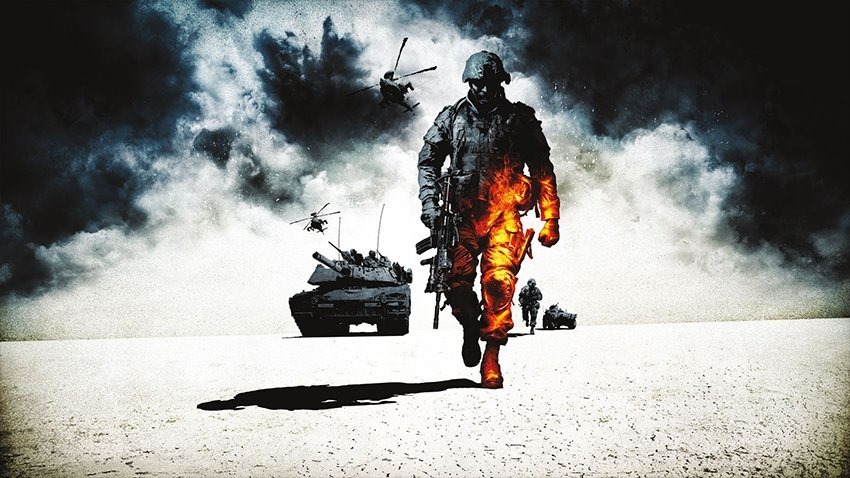 I tried to like Battlefield, but I could just never really get into the series – save for its one little spinoff, Bad Company. The focus on a narrative and the humour behind its story and the group that drove it resonated with me far more than the other games.
According to one single YouTube video, we may be getting a third instalment next year. While it's generally prudent to not put too much stock into a single video found on the internet, the origin of this video makes it worth considering. It's from an account that has released exactly three videos now. While one of them is entirely pointless, the first one was released in March last year, and was quite precise in its leaked information pertaining to Battlefield 1. In that video, AlmightyDaq nailed many details including the game's name, its weaponry, and many of its maps.
Now, he claims to have details on the 2018 game from DICE, claiming that it'll be Battlefield Bad Company 3. The leak claims that the new game will be set in both the Vietnam War and the Cold War – with a full campaign that won't quite stick with historical accuracy. As far as multiplayer goes, it'll see the return of Rush, one of the most popular modes from Bad Company, along with Operations. Beyond that, it'll also have the Battlefield standards Team Deathmatch and Conquest.
It aligns a little with an earlier Reddit post that purported to leak Battlefield 2018 details – though many industry people shot that rumour down. It sounds a little bit like a fan wishlist though, sounding like one of those "too good to be true situations."
I would be completely down for a game like this though – provided the thing doesn't have too many loot boxes. The leak does say that it may drop many of the predatory microtransactions though. The leak says the game will be revealed at E3
Last Updated: December 12, 2017