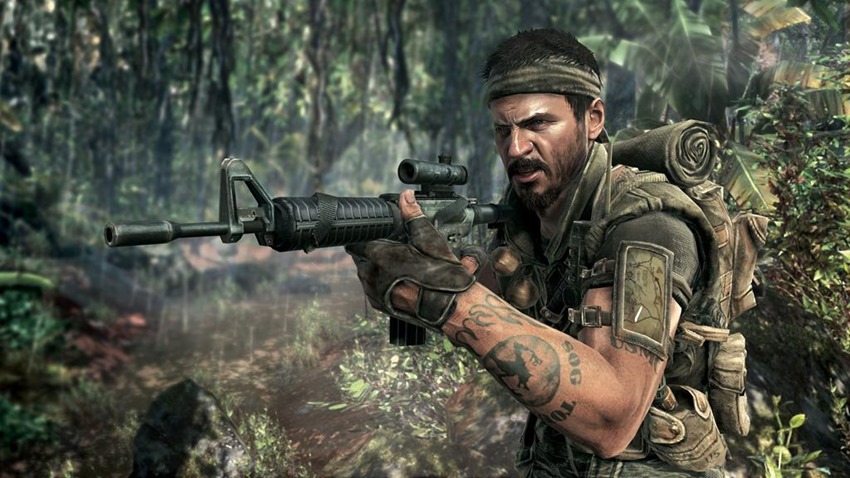 There will be a new Call of Duty game this year. SURPRISE! I know, it's almost too much to handle. You think a new Metroid or God Of War game was the tip of the new game iceberg. Buddy, you don't know anything. That being said, the real shocker isn't in the fact that Activision enjoys a massive stack of cash flowing into their coffers on an annual basis with each new Call of Duty released.
Rather, the surprise comes in the form of which universe each new Call of Duty game is set in. Last year's World War 2 incarnation was Call of Duty's flair for the cinematic grounded in a gameplay format from another decade. It was…surprisingly good! And a taste of what's to come, as the 2018's entry in the franchise will go deep undercover in the murkiest of special operations once again.
That's the rumour according to industry insider Marcus Sellars via Multiplayer First (who correctly predicted Dark Souls on the Switch and Nintendo Labo), who says that this year's COD won't just be a "boots on the ground" experience again, it'll also be out on the Nintendo Switch:
COD 2018 is Black Ops 4 and is coming to PS4/Xbox/PC/Switch. It is set in the modern times and is boots on the ground. The Switch version will support DLC, HD Rumble and motion controls. The Switch version is also being ported by a company which is familar with COD games.

— Marcus Sellars (@Marcus_Sellars) February 4, 2018
Always worth a pinch of salt, but not exactly surprising. With three studios working on Call of Duty at any given time, 2018 is developer Treyarch's turn to grind out a new chapter. Black Ops 3 was released back in 2015, which did quite a bit better than 2016's weirdly maligned Infinite Warfare. Still, at least Call of Duty: WW2 managed to grab all the cash ever printed when it became the best-selling COD game of this gaming generation.
Call of Duty on the go though? Considering how the Nintendo Switch has enough grunt within its hardware to support a game of that nature if a few concessions are made, I can easily see that happening.
Last Updated: February 5, 2018