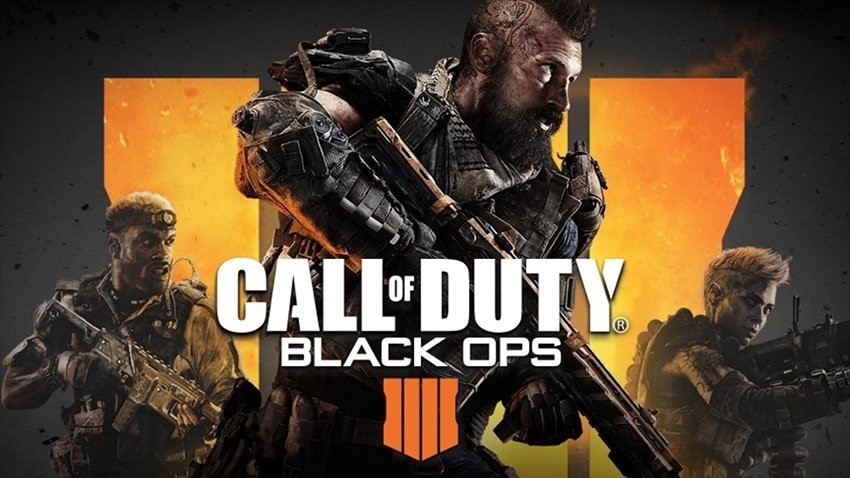 Call of Duty is one of the worst offenders when it comes to season passes and DLC. With brand new maps perpetually tied to map packs, there's a splintered player base. On side there are the the haves, who habitually buy the season pass and always have the latest in maps. On the other, you have people who buy the base game, and get stuck rotations featuring the launch maps.
Many other multiplayer games have moved away from this model, instead giving players free maps over the game's life time. It looks like Call of Duty will skip on the regular season pass as well. This is largely all speculation and conjecture, but there's some decent reasoning behind it.
Since the game's reveal last week, the various editions of the game have yet to be advertised, as is usually the case. The only retailer who's shown off a moderately different version of the game is EBGames, who've leaked a Specialist edition. That comes with the game, a 5" statue, a steel case and 1100 Call of Duty Points, along with digital bonus items. Missing? A season pass.
According to @EBGamesAus, here's what's included in the Call of Duty Black Ops 4 Specialist Edition!

✅ #BlackOps4 Game
✅ 5″ Statue
✅ Custom Steel Case
✅ 1100 Call of Duty Points – Plus Bonus Digital Items pic.twitter.com/6a3rlzgUte

— Black Ops 4 (@BlackOps4INTEL) May 18, 2018
According to GamingIntel, the reason there's been no talk of a season pass is that there isn't going to be one. At least, not for the main multiplayer modes. According to their admittedly wishy-washy sources, Activision and Treyarch will offer free map DLC. Players should expect one to two free maps every month. Instead, only the zombies mode will have paid maps.
It makes sense. Gating off maps doesn't really work for multiplayer games that hope for any sort of longevity, and that's especially true of Battle Royale games. This'll help retain players, instead of seeing player numbers dive with every successive map pack release. With Battle Royale coming, it'd be better business sense. Instead, I think Black Ops 4 is going to be extraneously monetised through paid specialists, as well as cosmetics.
Last Updated: May 21, 2018