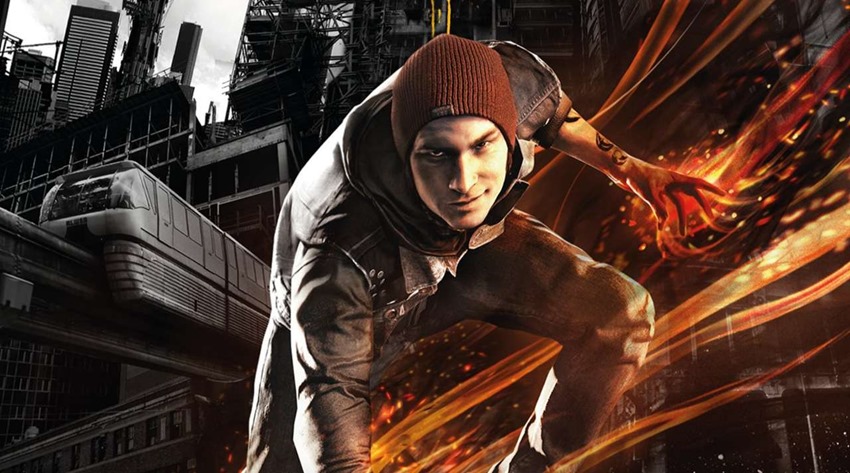 Who doesn't love a good rumour? Probably the marketing team at Xbox who found themselves with fresh scars when the slimmer Xbox One was announced last year, but that's their problem. Also a perfect segue into this post as it looks like Sony's September line-up for PS Plus has been leaked. You can thank this ad that was spotted by Hot UK Deals via VG247, which showed off at least two games: InFAMOUS: Second Son and Child of Light.
Take it with a pinch of salt of course, as Sony is due to announce the games any minute now. C'mon, I'm waiting here, you guys are late. So if the rumours are true, what can you expect? Bloody good games actually. Second Son is easily my favourite game in the InFAMOUS series, a beautifully-visualised tour of Seattle that was a high point for the PS4 in the early days of that console's existence. Here's what I still had to say about it in my Pulitzer prize-winning review (SALT-PINCH REQUIRED):
Infamous: Second Son wears its rebellious heart on its sleeve. Brimming with attitude, unrelenting and massive to take in, the game never forgets the most important aspect of game design however, and remains consistently fun.
I bet the guy who wrote that is devilishly handsome as well (SALT-BOT CANNOT PINCH FURTHER SELF-DESTRUCT OVER LIES INITIATED). As for Child of Light? That was born from Ubisoft's more focused direction on smaller and more innovative games. Geoff seemed to like it at the time:
Child of Light's water-colour fantasy is beautiful to behold – but it's the constantly rewarding, explorative gameplay that keeps it enchanting.
Two great games, gratis on PS Plus if the rumours are true. Along with obligatory griping that these aren't good games when they are (hopefully) confirmed.
Last Updated: August 30, 2017